BEZT of Etam Cru is known primarily for large-scale murals painted with Sainer as part of the Etam Cru duo. BEZT juxtaposes saturated colors and loose brushstrokes with delicate, refined lines and patterns.
For myFINBEC, Bezt came to the winery in Switzerland in 2014 and did a 3 meter by 2 meter artwork on stacked wood wine cases. Then in 2015, BEZT painted two canvases for wine labels and created 168 original sketches on wood taken from wine cases.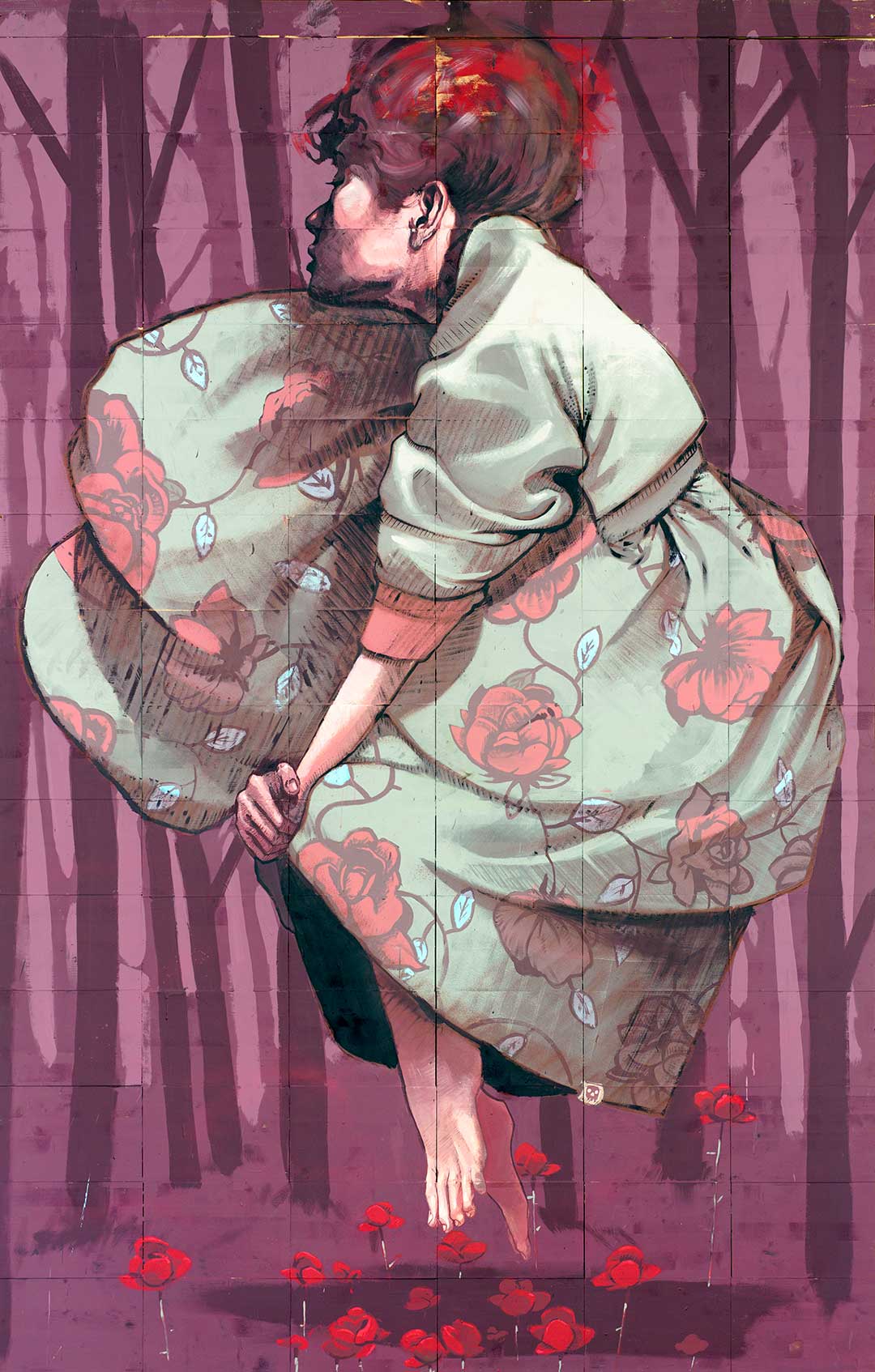 BEZT "Sleepwalker"
Spray paint and acrylic paint on wood
310x210 cm
2014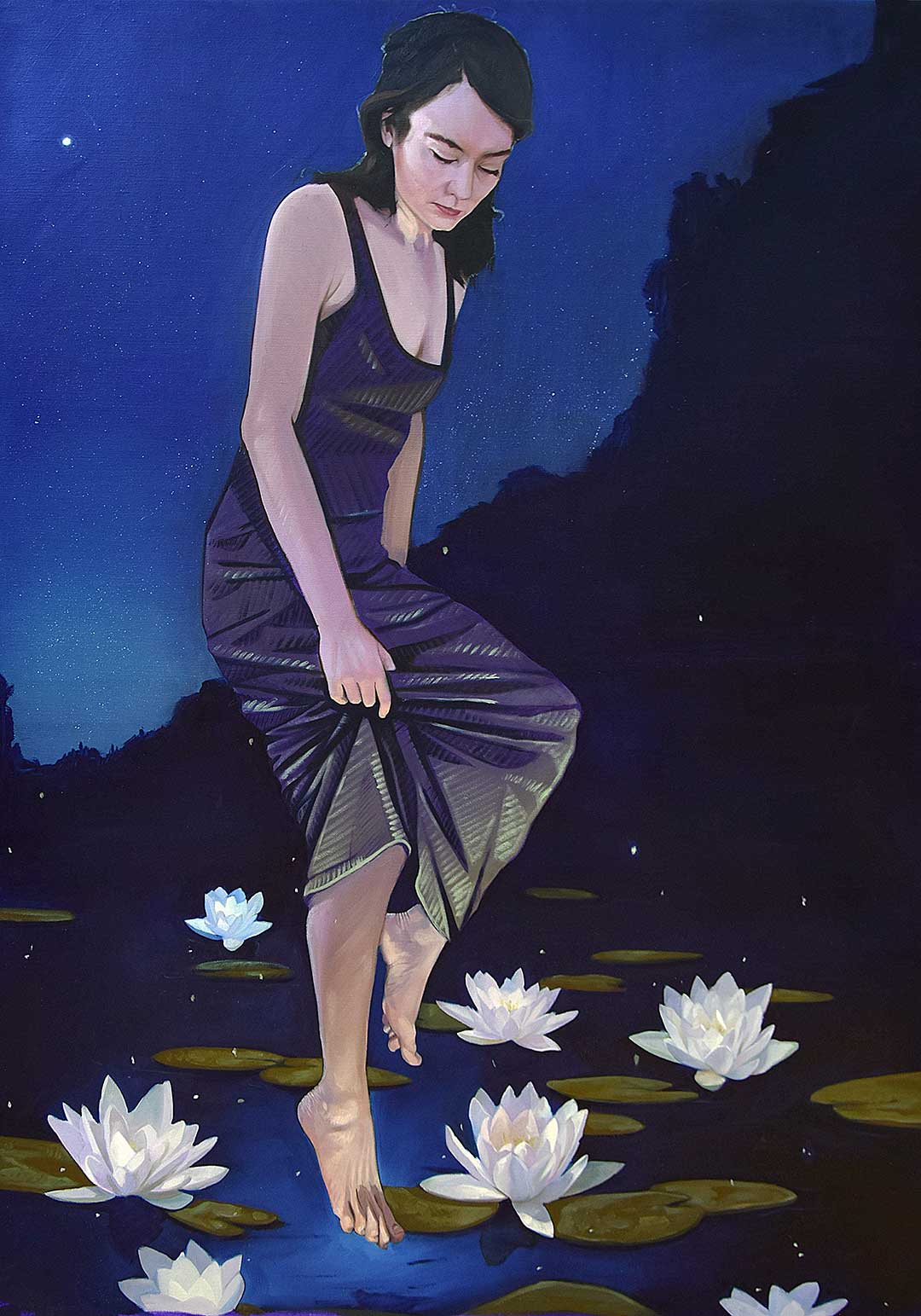 BEZT "Sleepwalker 2"
Oil paint on canvas
84x120 cm
2015