David Choe is an American painter, muralist and urban graffiti artist who rose to fame when he painted murals on the walls of Facebook offices in 2005. He gave his style an epithet of dirty. He often portrays explicit scenes of sexual nature, but he does it under the name of expressing true nature of the human soul. He explores the feelings of desire and lust, creativity and decadence. His style is blatant, raw and bold, and he avoids any subtlety in his painting. David Choe started painting at an early age, and one of his first works were urban street graffiti. As his style progressed so did his artistic aspirations, and from graffiti, he switched to figure painting and murals.
For myFINBEC, David Choe came to the winery in Switzerland in 2013 and painted eight 3 meter by 2 meter artworks on stacked wood wine cases.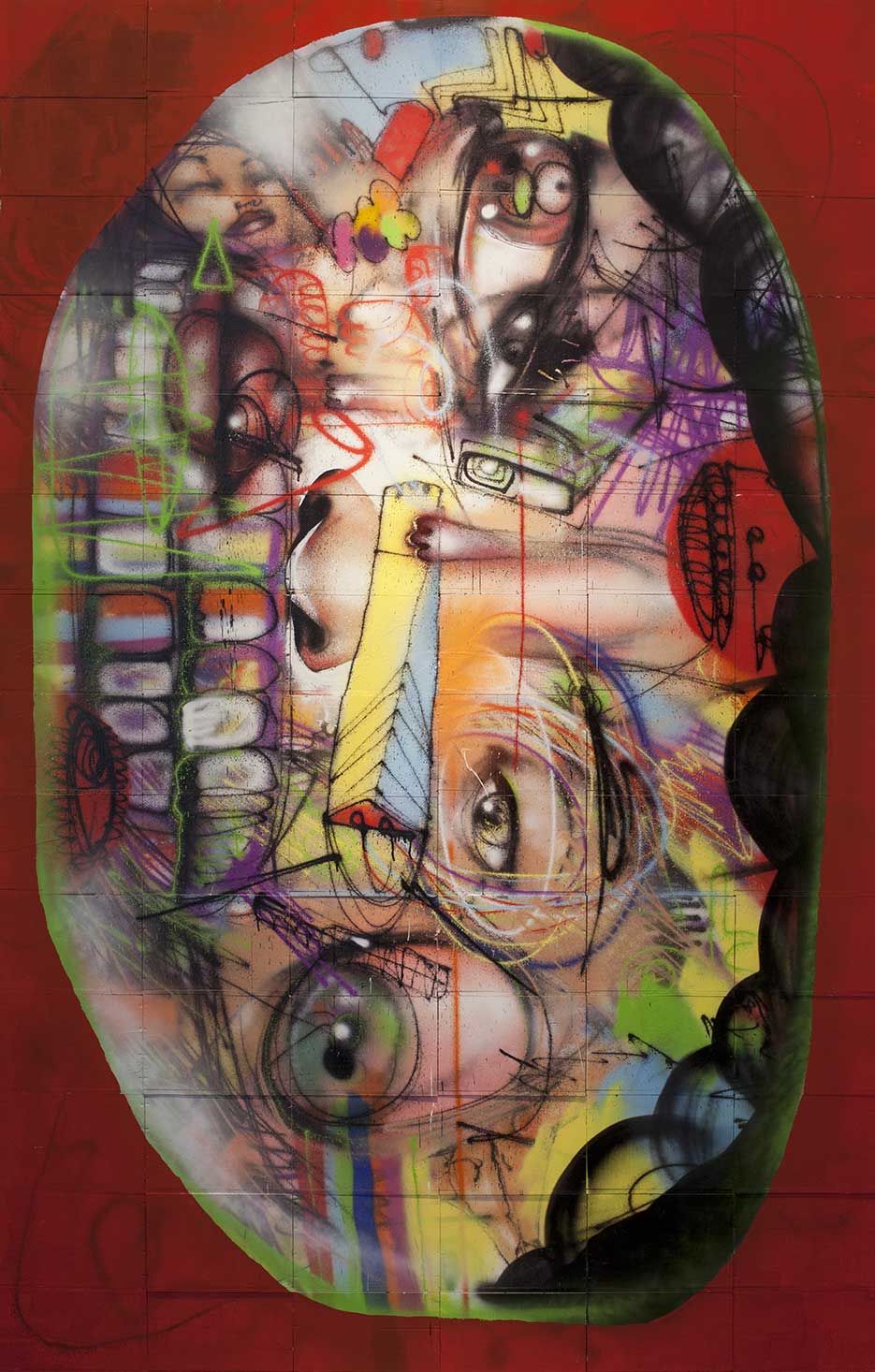 DAVID CHOE "Conjugal Visits"
Spray paint, acrylic on wood
310x210 cm
2013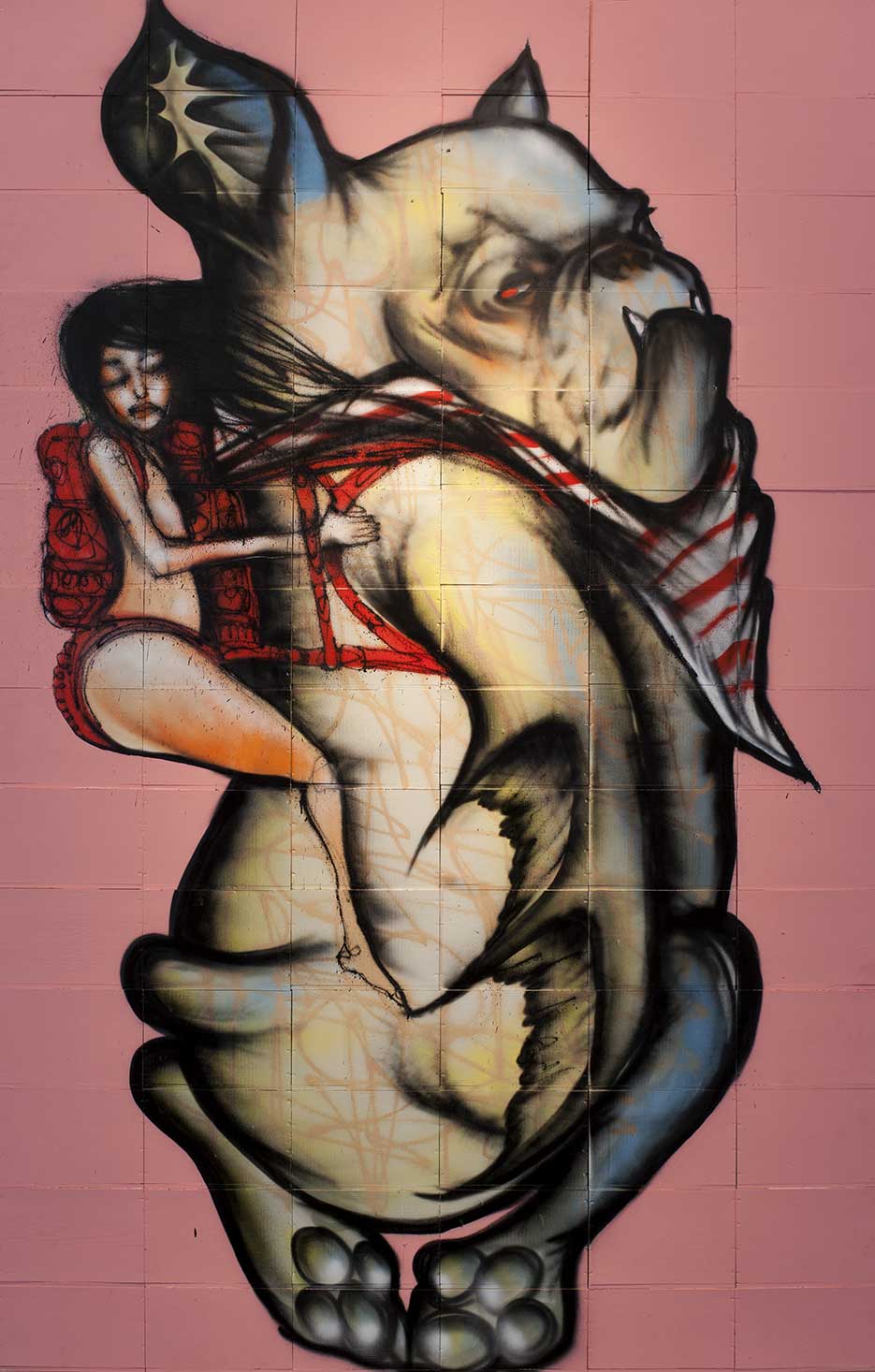 DAVID CHOE "Dog Bat"
Spray paint, acrylic on wood
310x210 cm
2013