Vhils is a Portuguese artist that carves and cuts his art into a surface instead of just painting on the top of it. He works all over the world on large scale artworks carved into buildings and walls as well as gallery artworks on stone, paper and wood.
For myFINBEC, Vhils came to the winery in Switzerland in 2014 and did two 3 meter by 2 meter artworks on stacked wood wine cases.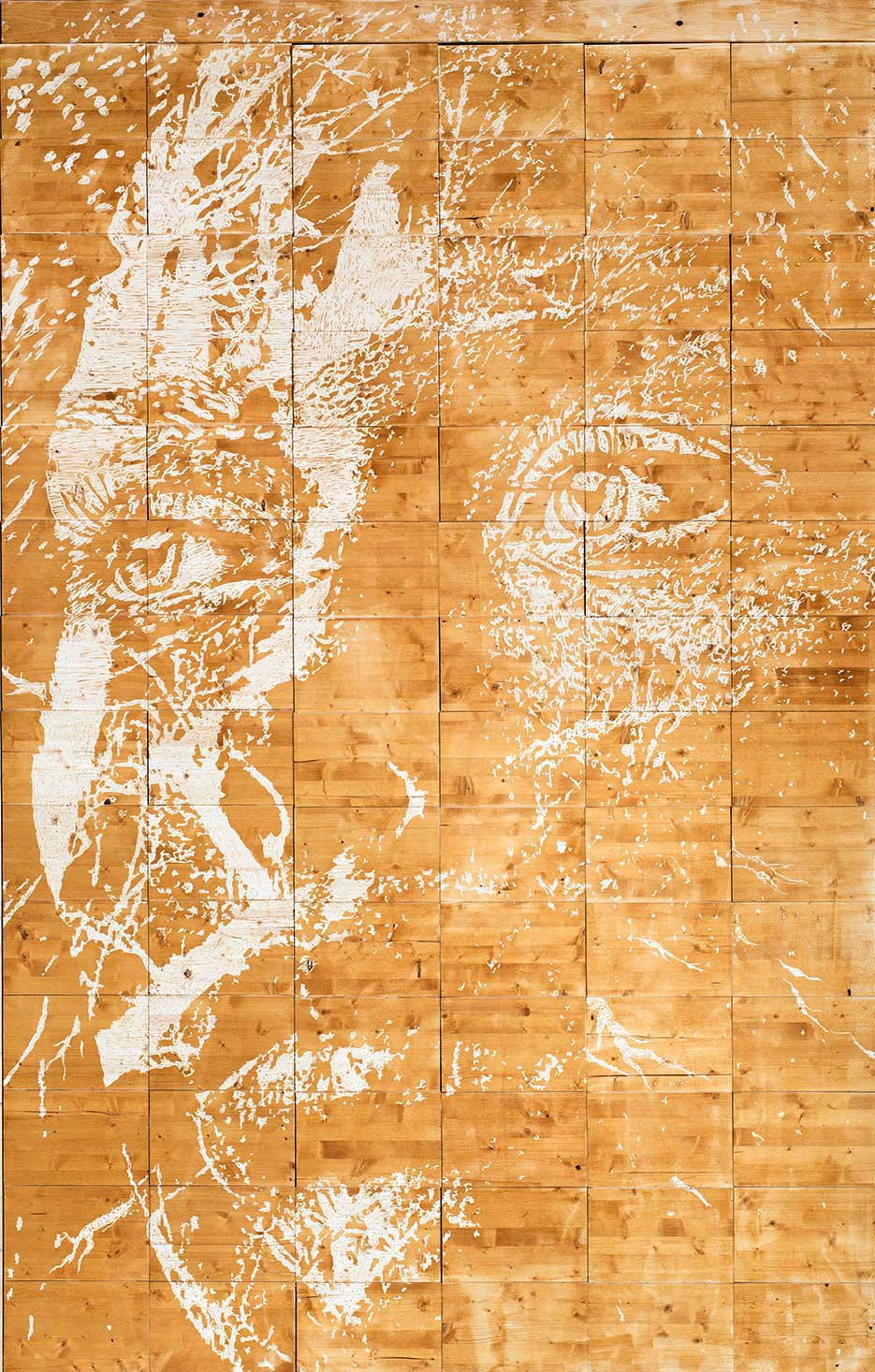 VHILS "Dent Series 1"
Carved in wood
310x210 cm
2014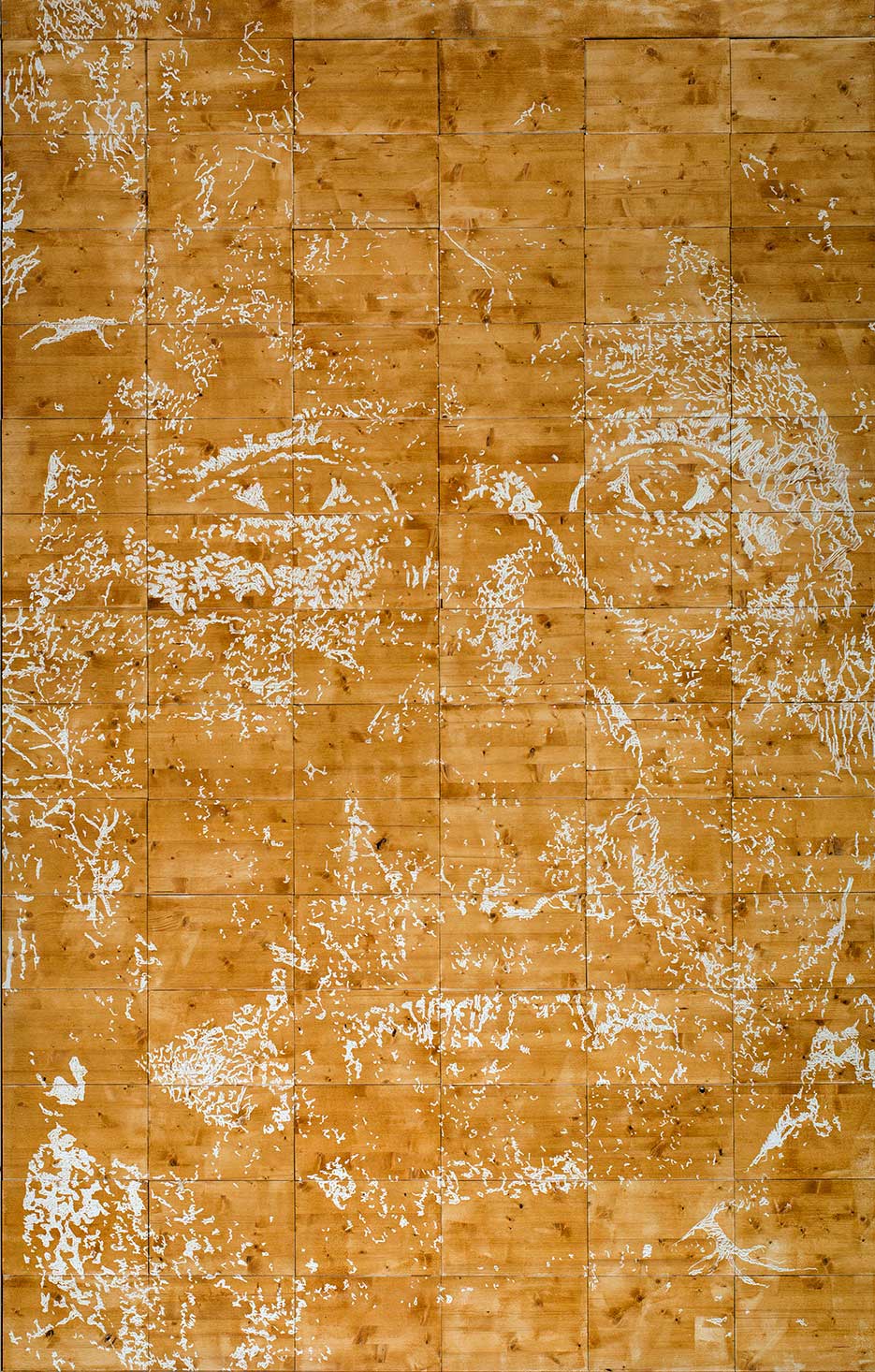 VHILS "Dent Series 2"
Carved in wood
310x210 cm
2014