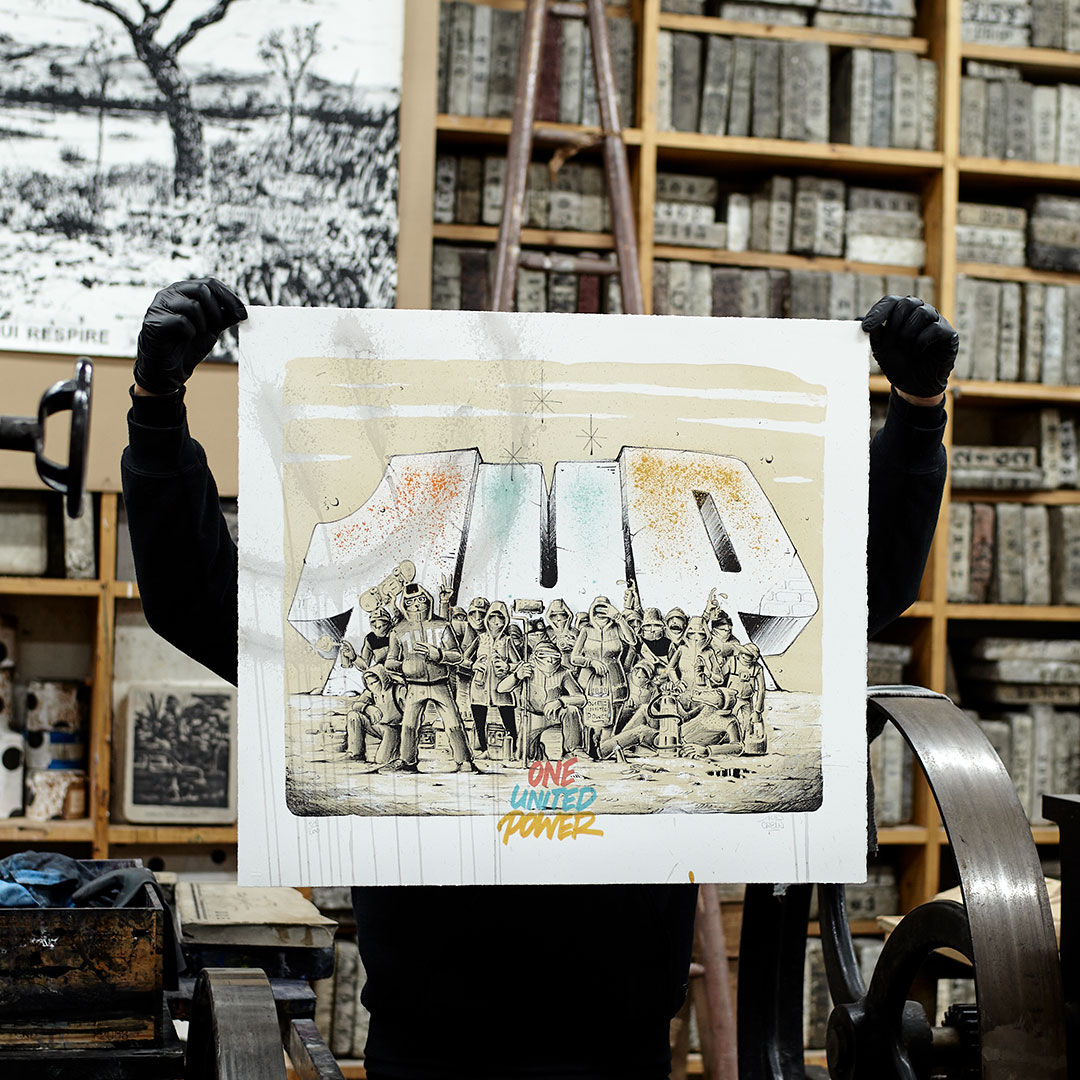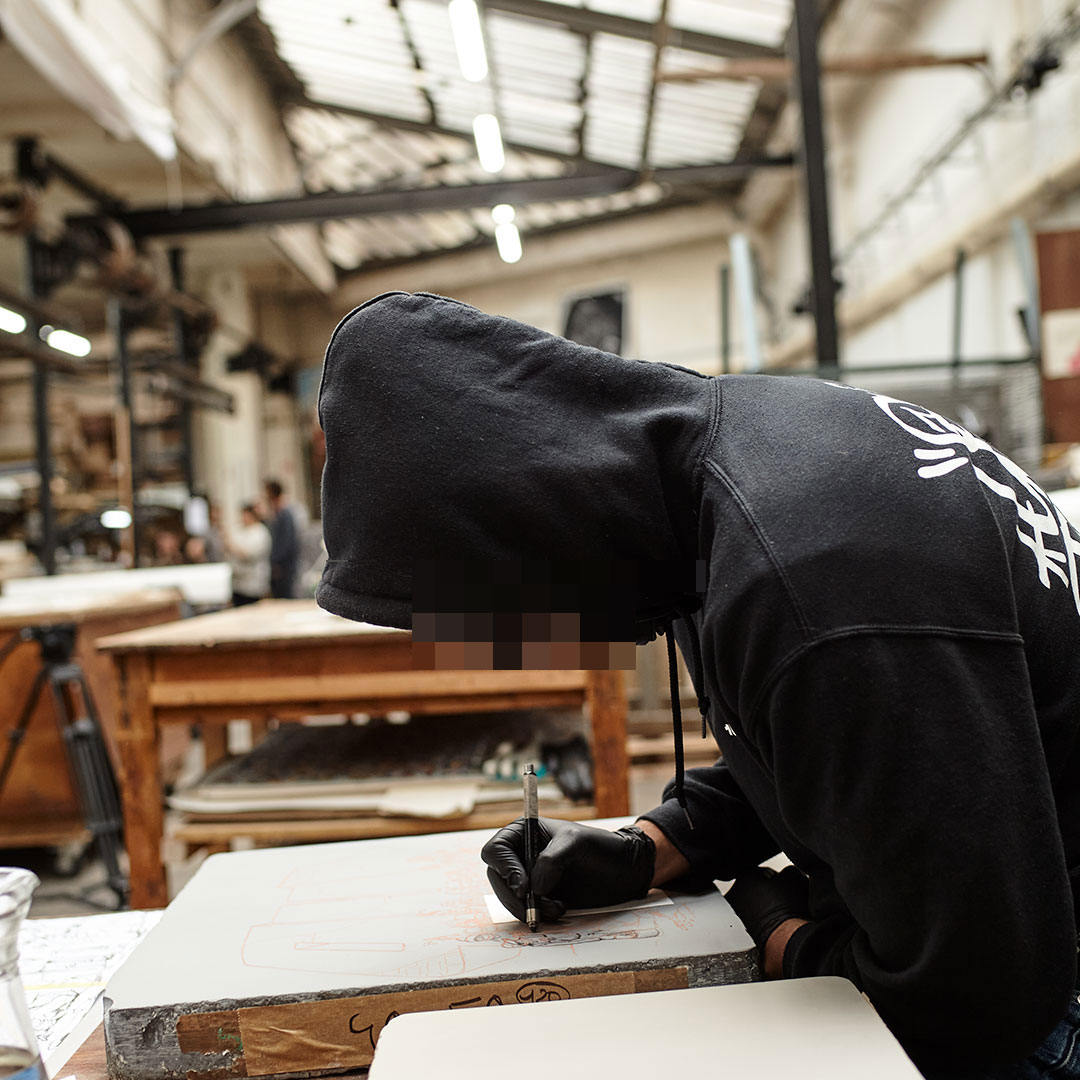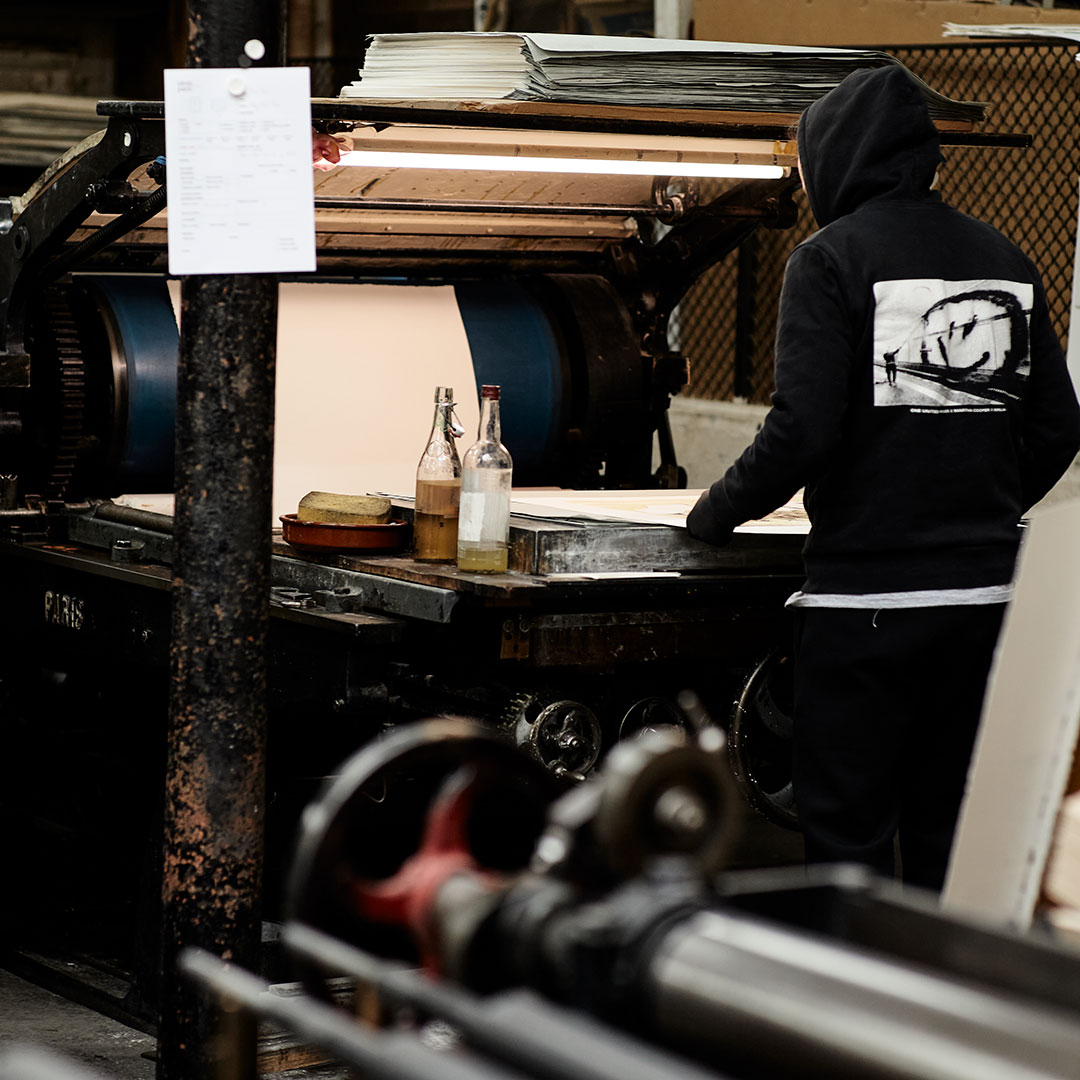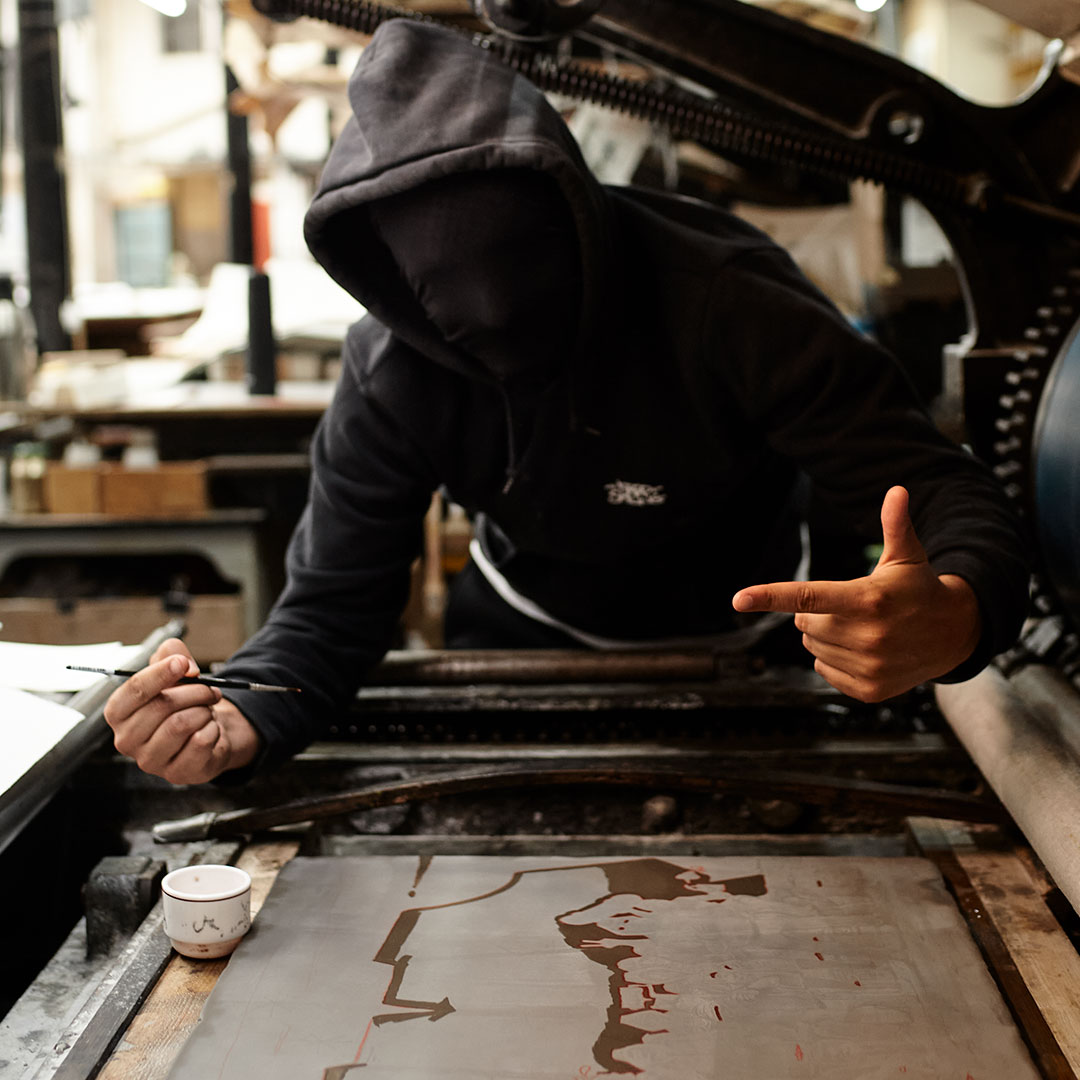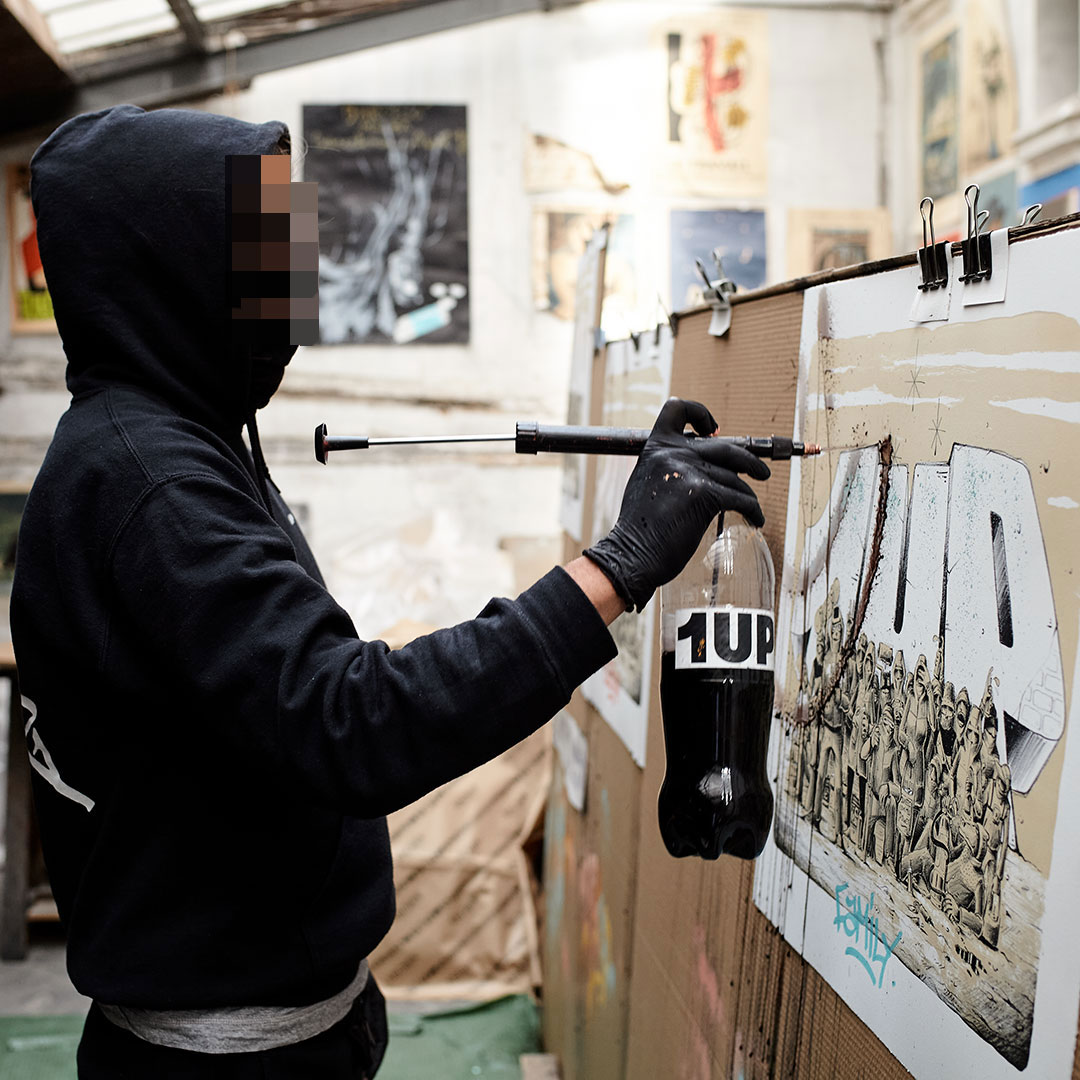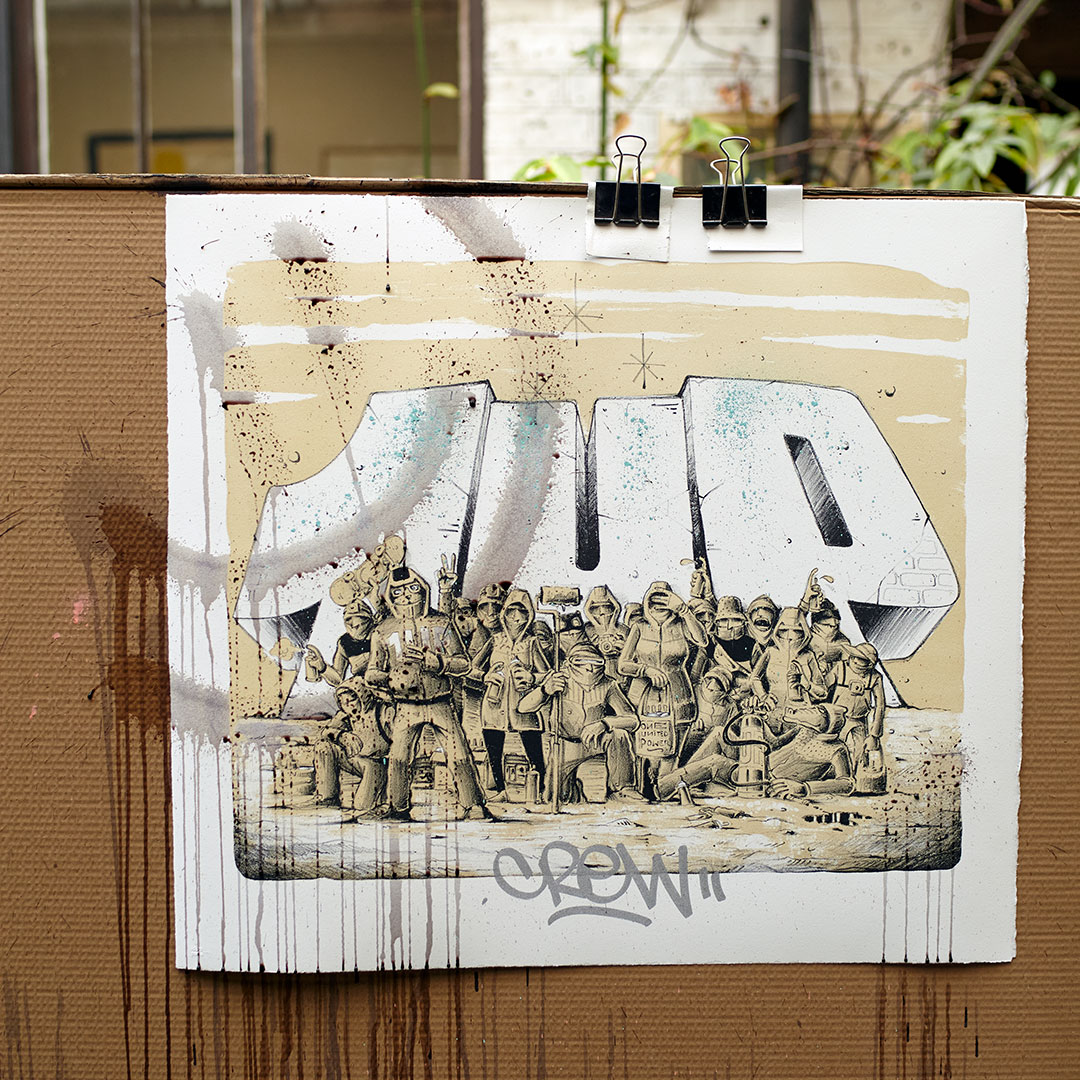 1UP Crew

"20 Years 1UP"
Two color lithograph printed on a Marinoni press built in 1881
Each lithograph individually hand embellished with spray paint, china ink and marker
Edition of 200
61.5 cm by 68.5cm / 24 by 27 inches
Paper - BFK Rives 270 g
Numbered and signed by 1UP crew + stamped by Idem
1UP CREW "20 YEARS 1UP"
PRICE: 285 EURO
*** If you have any issues with PayPal payments, email sales@myfinbec.com
*** Each lithograph is uniquely hand embellished and no two are exactly the same
"20 Years 1UP" is an art print by 1UP CREW, and is an edition of 200 hand embellished lithographs. 1UP is mostly famous for their worldwide graffiti activity. To commemorate twenty years since the founding of the "One United Power" 1UP collective, a "family portrait" art print was super neccessary to create. Also, in order to match the powerful impact of 20 years of 1UP Crew, the family portrait would be made at one of the most renowned print houses in the world, at Idem in Paris. Idem atelier was established in 1881 and printed the lithograph editions of Matisse, Picasso, Miro, Chagall and many other legendary artists over the past 140 years. By creating the original artwork for the 1UP family portrait on a slab of limestone, 1UP keeps to its graffiti roots of painting on walls. What makes this printing technique so special is that the paper is pressed directly against the original artwork to make the print, rather than an ink jet print or silk screen. After the finished art print is done, each lithograph was then hand embellished with spray paint, china ink and tagged with a marker. This 2 color lithograph was printed in Paris using the traditional lithograph method of creating the artwork directly on a slab of limestone, and then each color was then printed using a Marinoni flatbed press built in 1881. This lithograph measures 61,5 x 68,5 centimeters (approx. 24 by 27 inches), is printed on BFK Rives 270g cotton paper, stamped by Idem the print house, with hand torn edges and then signed and numbered by the artist. The hand embellishing is slightly different for each of the art prints, different spray paint colors and different tags makes each art print quite unique. For any questions about this art print, email - sales@myfinbec.com
SHIPPING: After placing an order, you will receive an email confirming your order and was processed. We ship from Paris using Colissimo International with a tracking number. Once your order has shipped you will receive a second email with confirmation of shipment that includes a tracking number that can be used to track your package all the way to your door. Delivery time for Europe using is normally 3 to 5 days, and eight days for the rest of the world.