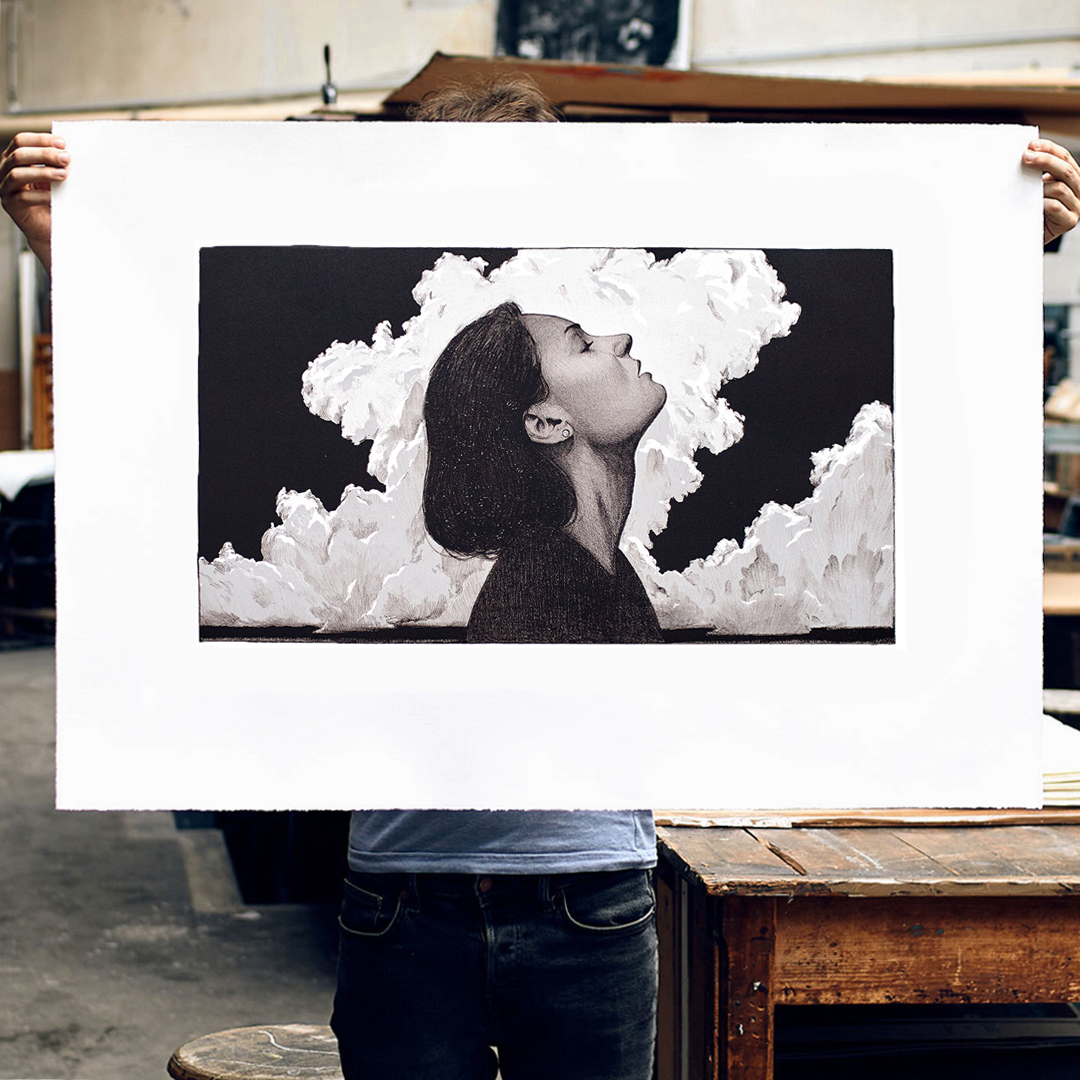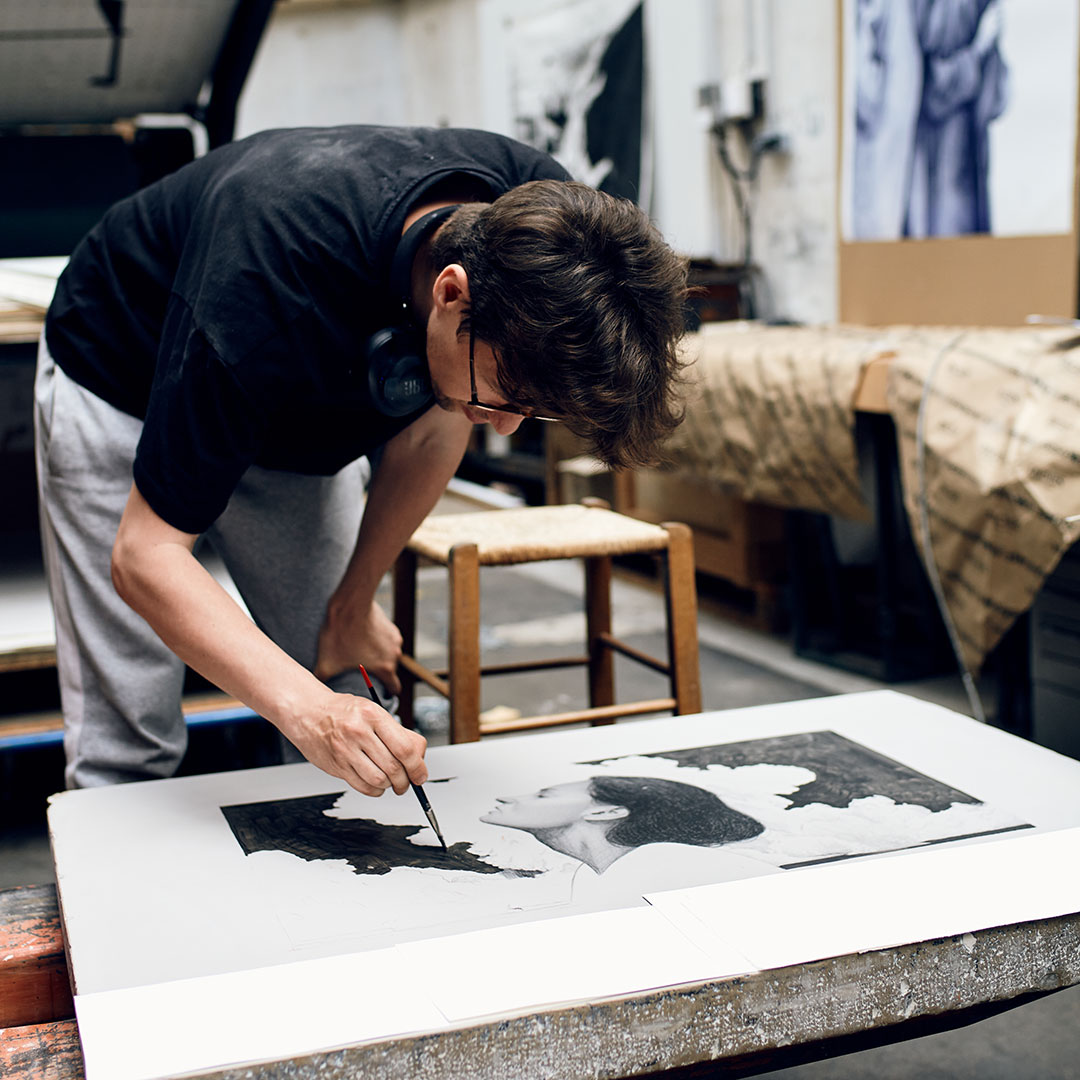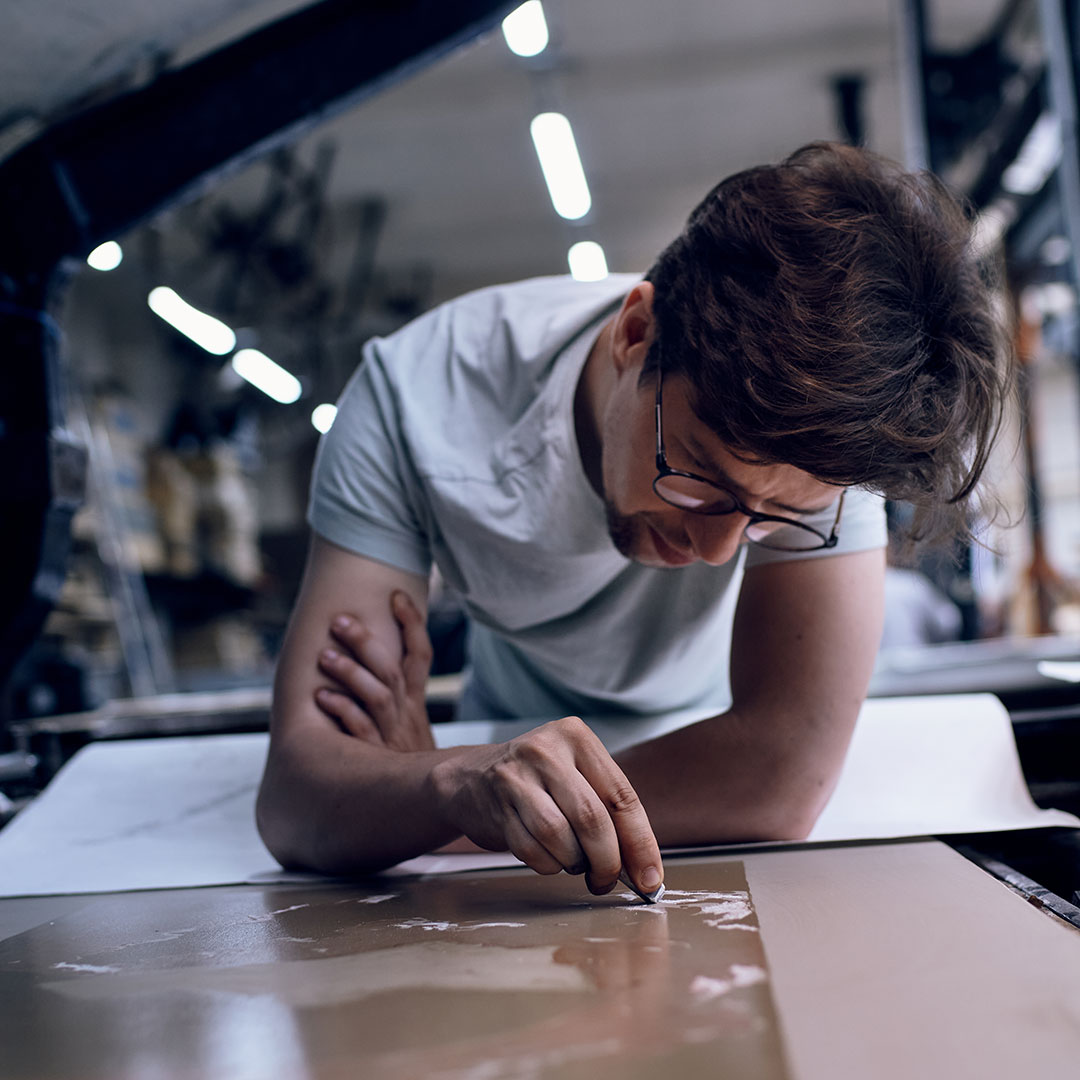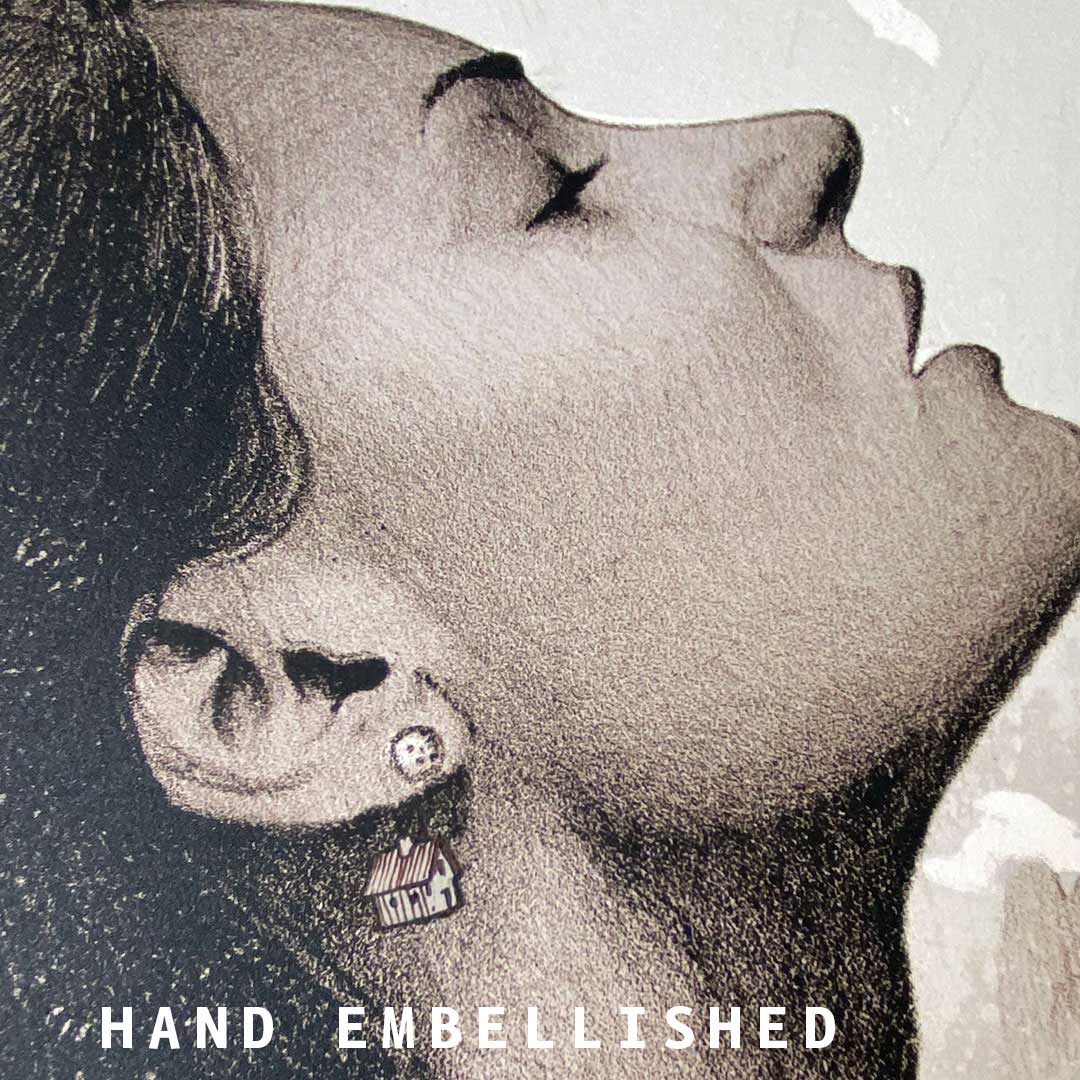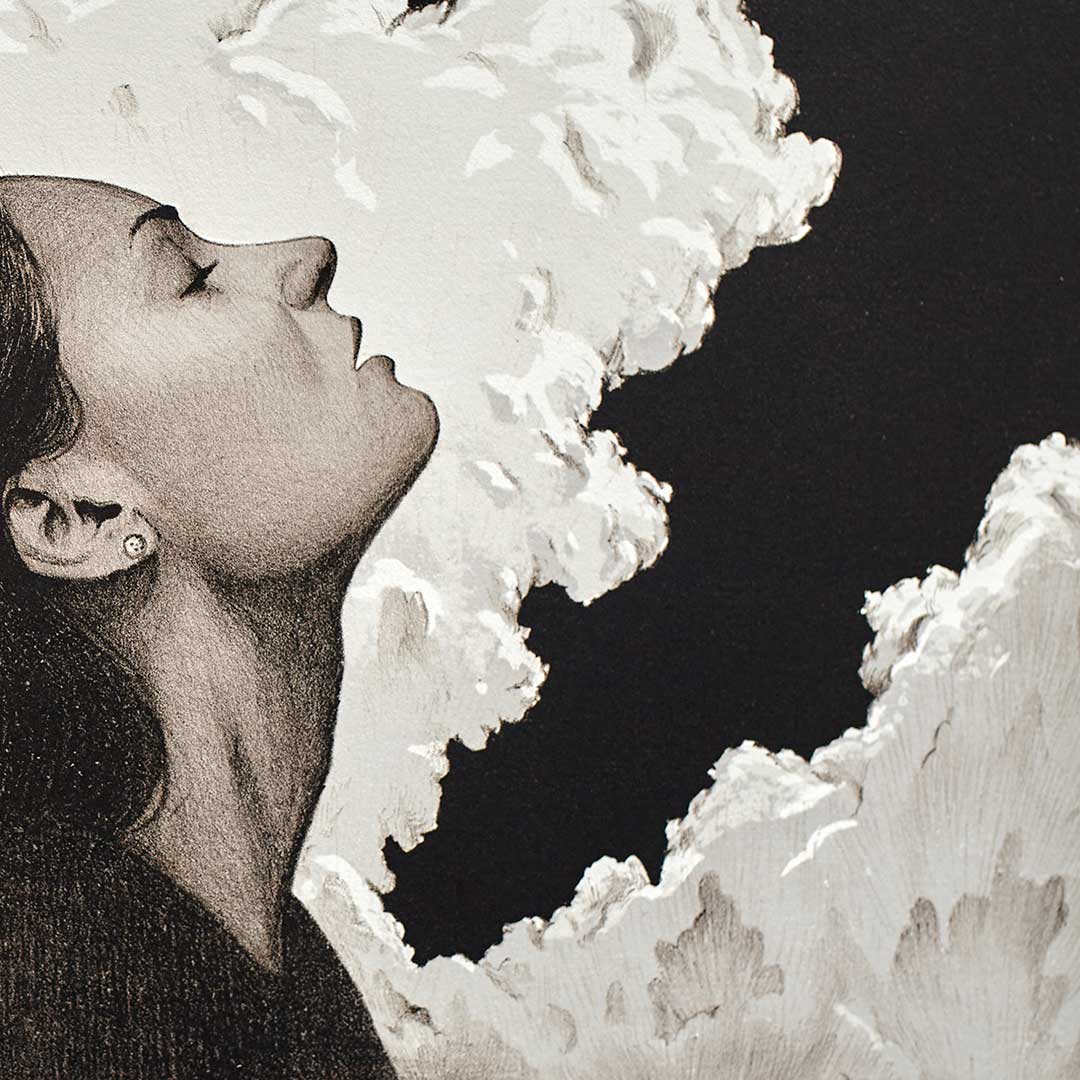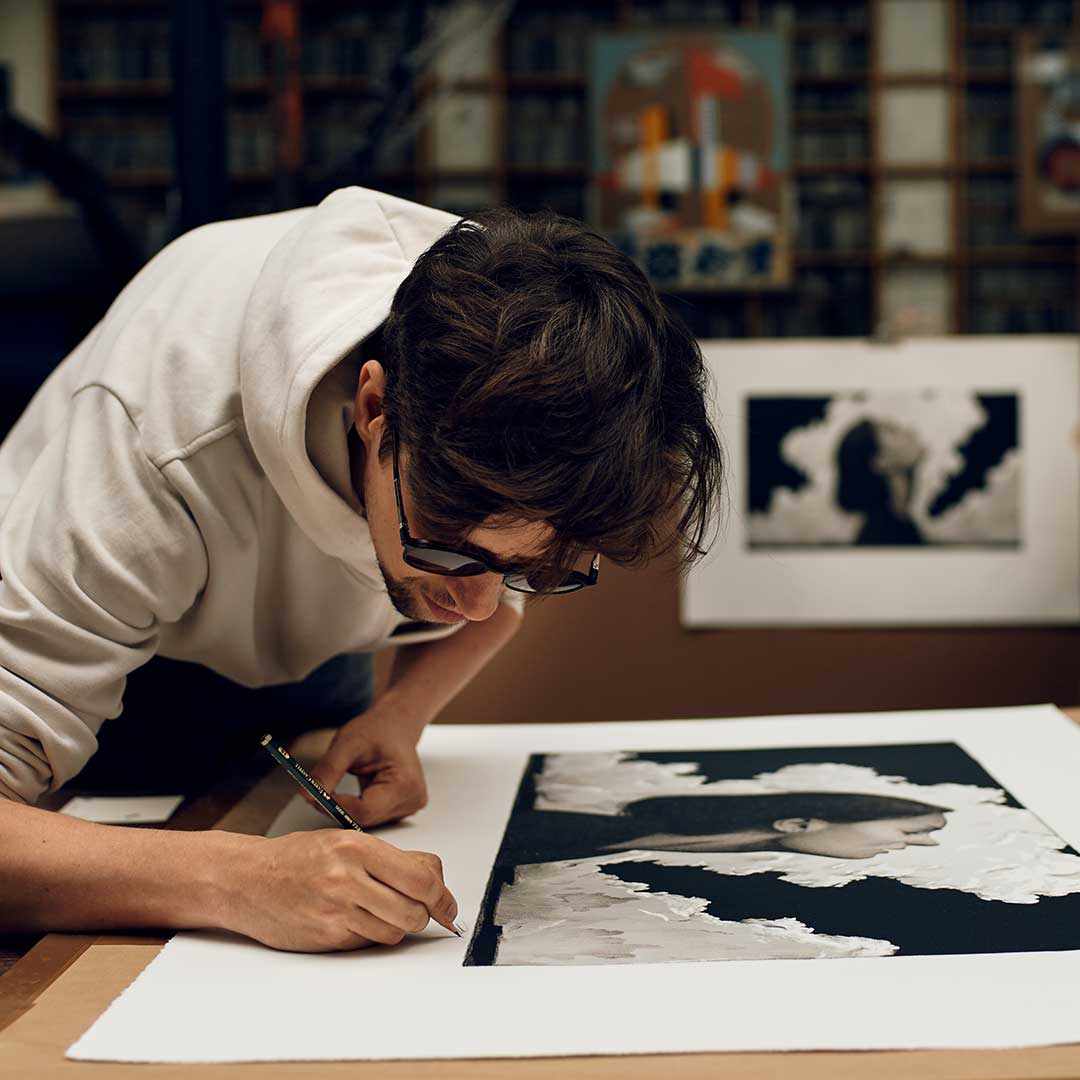 BEZT - ETAM CRU

"Chasing An Endless Night" - Edition of 75
Four color lithograph + NFT
BEZT is a Polish artist most known for painting massive murals around the world as part of the art duo Etam Cru. What makes Bezt very exciting as an artist is his ability to combine several different elements of graffiti, classical art, and Japanese animation into a single powerful image that is instantly recognizable as his own signature style.
This lithograph was created at one of the most prestigious print houses in Paris. What makes this art print special is that the original artwork created by Bezt was made on a slab of limestone using grease and oil. This stone was then placed on a Marinoni Voirin flat bed press built in 1880. Each layer of this four color lithograph was made by pressing the paper against the original artwork on stone. This process is vastly different from modern digital printing because lithograph is in direct contact with the original work of the artist.
The artwork itself measures 40 by 70 centimeters (approx. 16 by 28 inches), paper size is 70 by 100 centimeters, on BFK Rives 270g cotton paper. Each art print is stamped by the print house, numbered, hand deckled edges and then signed by the artist.
The Certificate of Authenticity for this art print is an NFT (Non-fungible token) that is paired with the art print. The art print is actually considered unlockable content from the NFT. The NFT and the art print are paired together and are move valuable together, both digital and physical versions of this artwork by Bezt.
HAND EMBELLISHED LITHOGRAPH
PRICE: 475 EURO
SHIPPING: After placing an order, you will receive an email confirming your order and was processed. We ship from Paris using Colissimo International with a tracking number. Once your order has shipped you will receive a second email with confirmation of shipment that includes a tracking number that can be used to track your package all the way to your door. Delivery time for Europe using is normally 3 to 5 days, and eight days for the rest of the world.