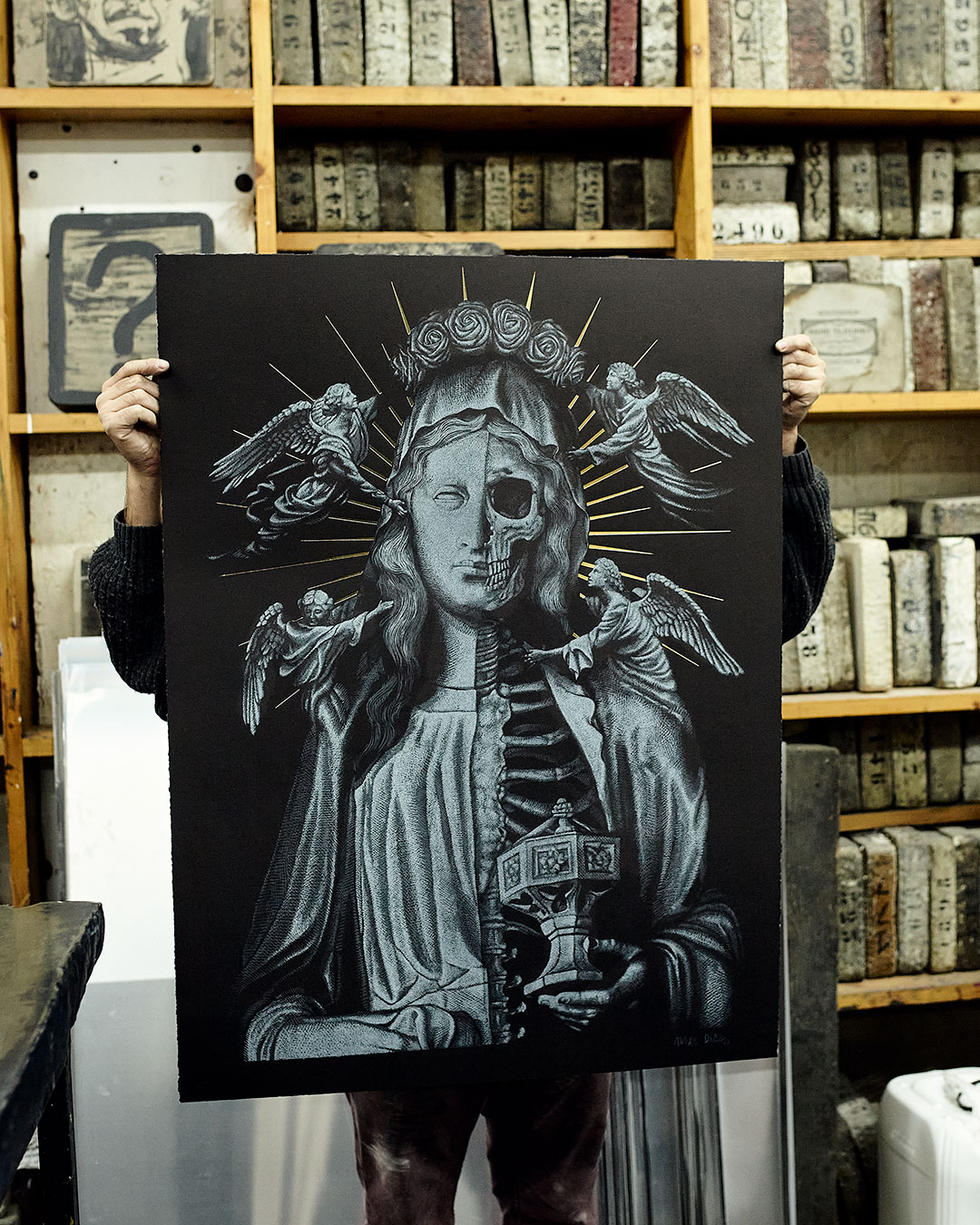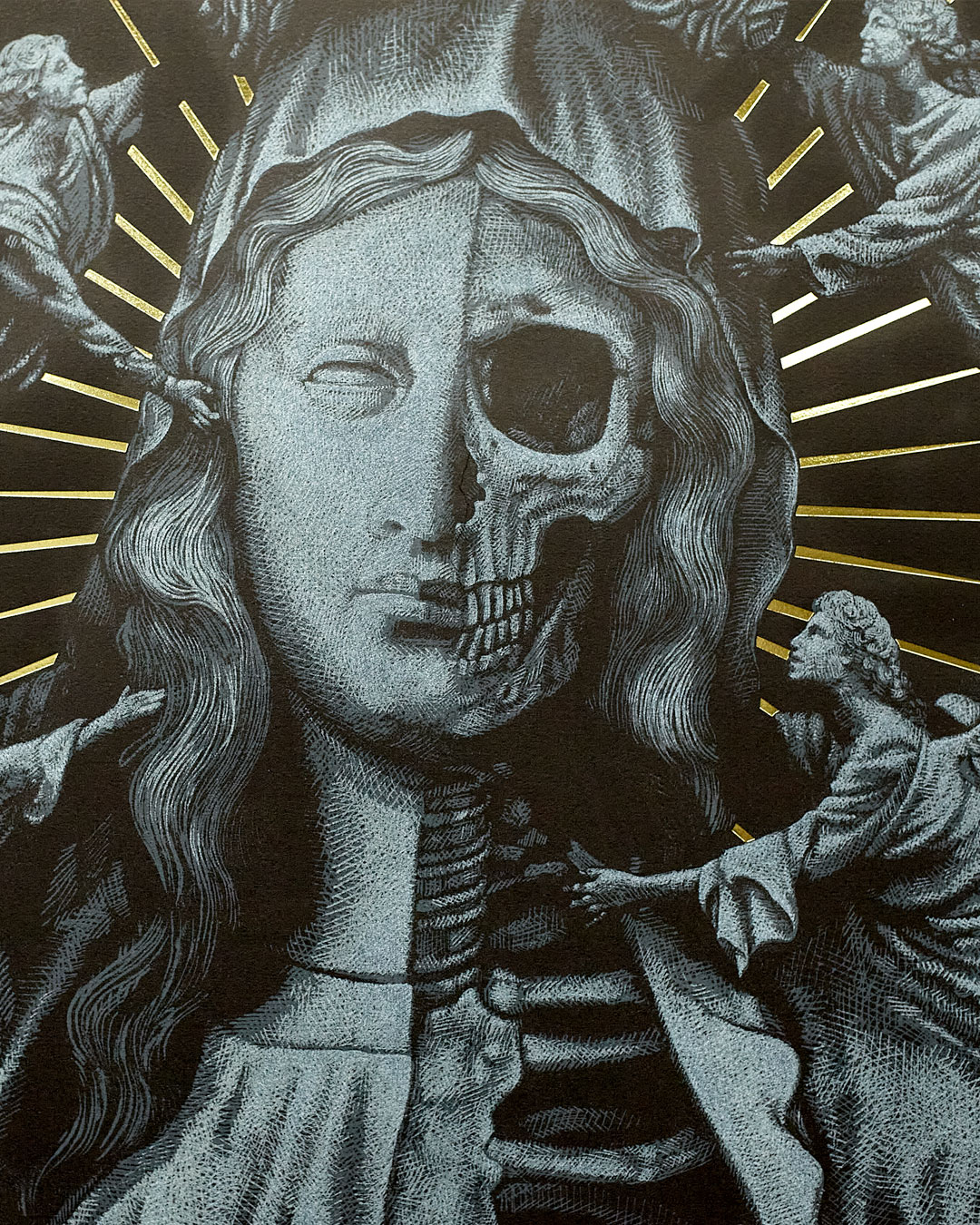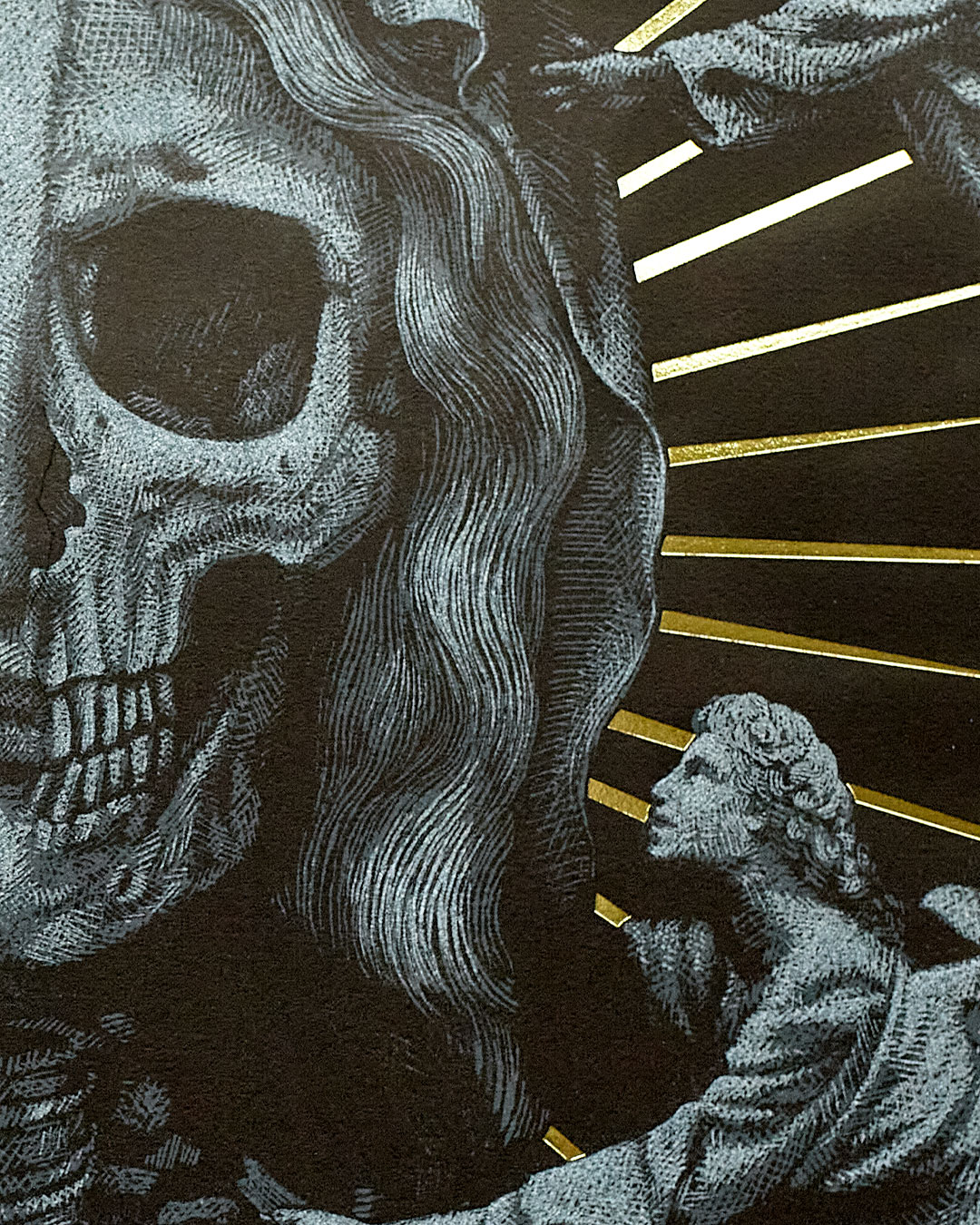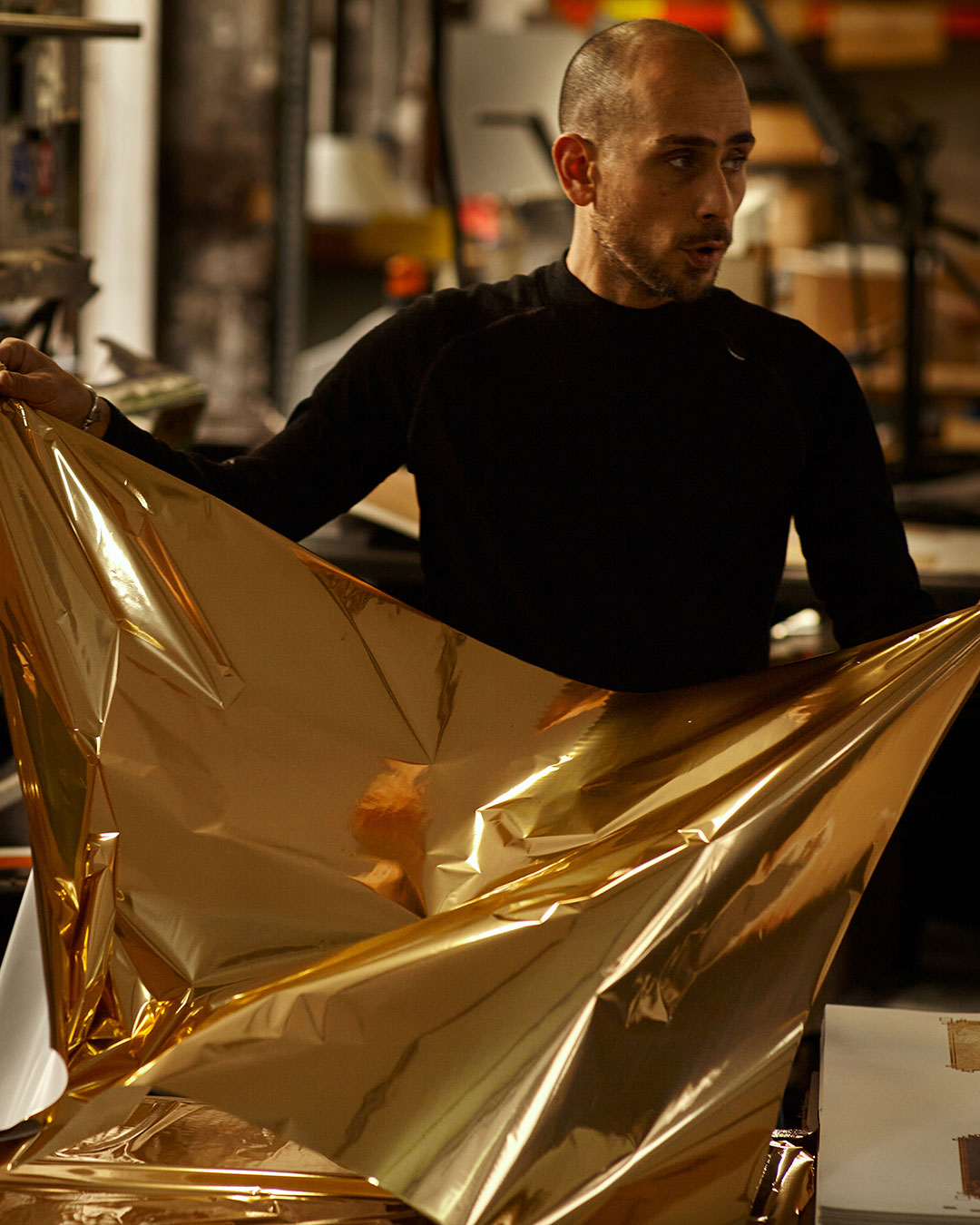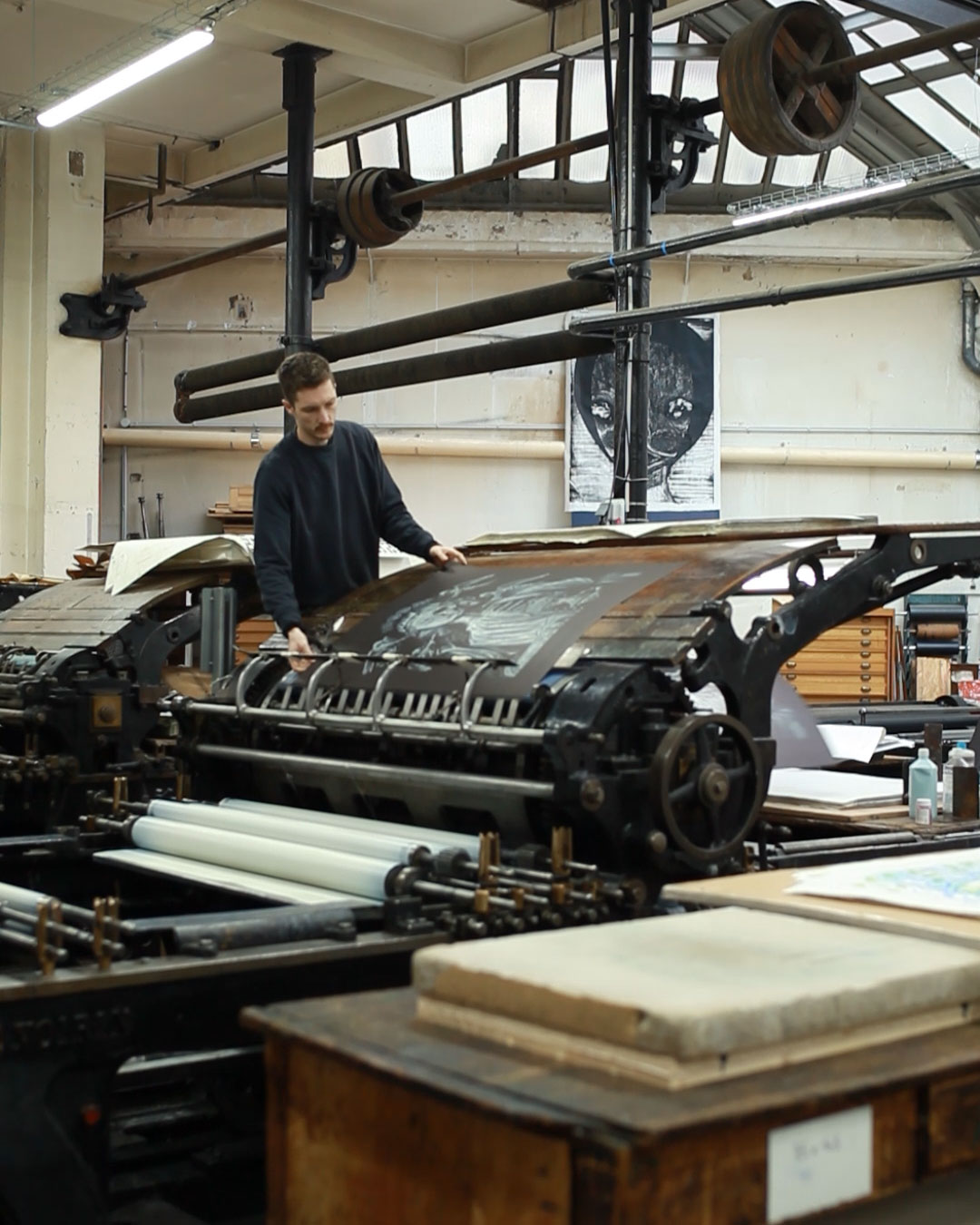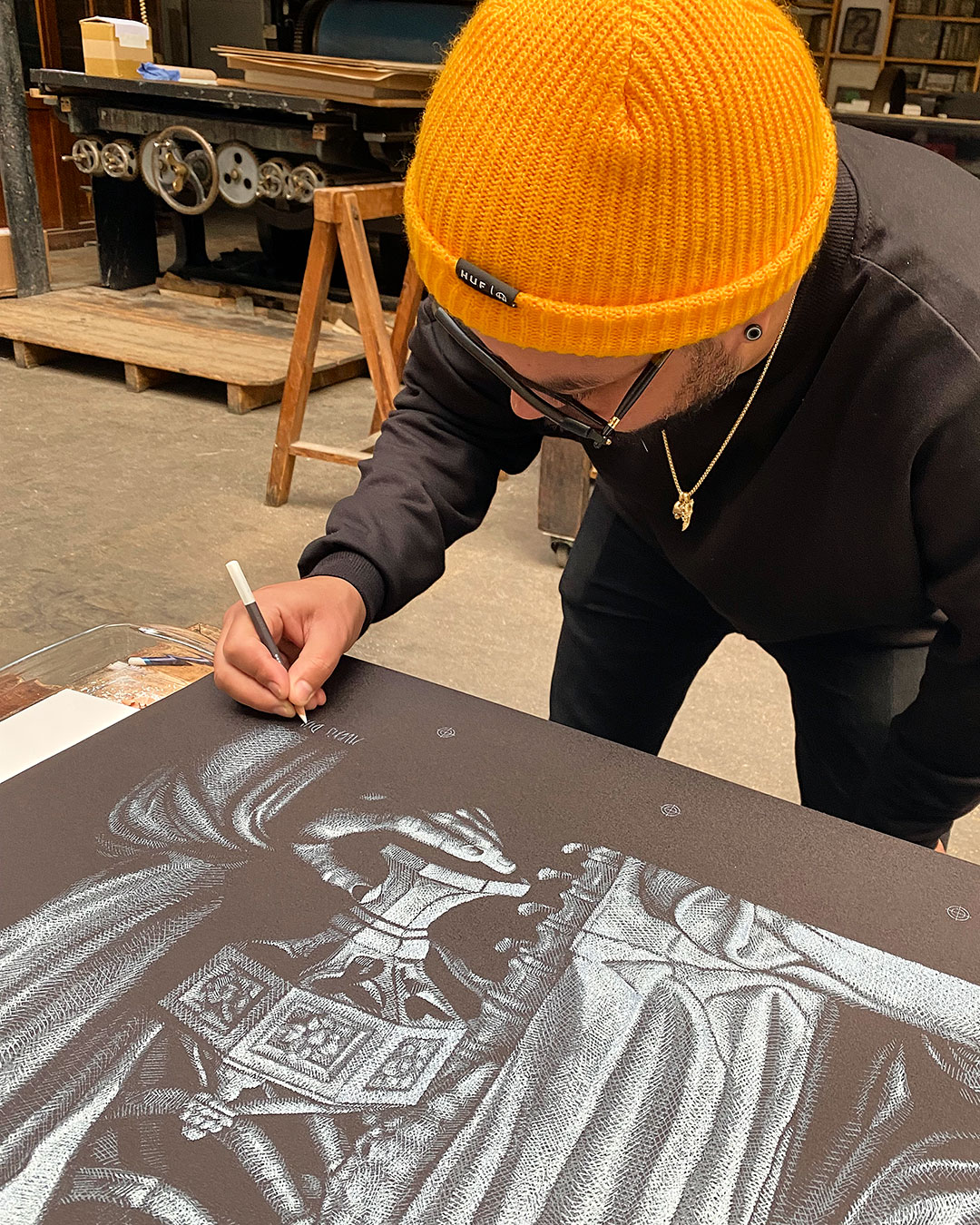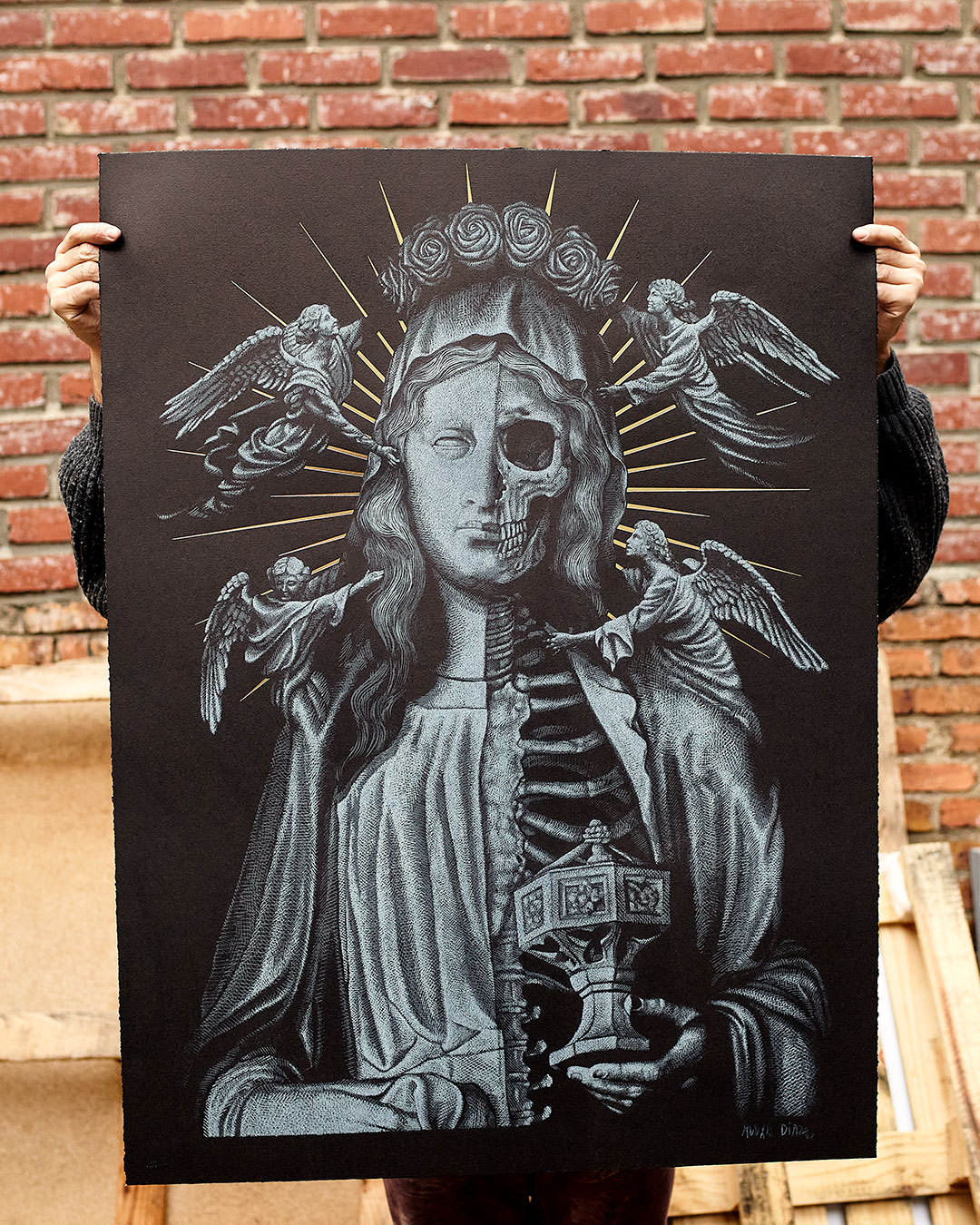 ALEXIS DIAZ

"Magdalena"
Five color lithograph with gold foil + NFT
Edition of 100
94cm by 70cm / 37 by 27 inches
Paper - BFK Rives 300 g
Numbered, signed + stamped
This lithograph was created at Idem, the prestigious and historical print house in Paris. What makes this art print unique is that the original artwork on canvas was painted by Alexis Diaz in Paris. Then the painting was printed as a lithograph at Idem on a flat bed press built in 1880 where Matisse, Picasso, Miro and Chagall also printed their art prints. "Magdalena" was printed with five shades of gray on black and then a layer of gold foil.
Alexis Diaz is a Puerto Rican painter and urban muralist, known for his chimerical and dreamlike depictions of animals in a state of metamorphosis. Inhabited mostly by phantasmagorical animals, Alexis Diaz's captivating murals are characterized by a very detailed technique and line-by-line precision. Diaz's signature style is the use of tiny brushstrokes to render his creatures, making them look like highly-detailed pen-and-ink drawings.
The artwork itself measures 94cm by 70cm (37 by 27 inches), on BFK Rives 300g cotton paper with hand deckled edges . Each art print is stamped by the print house, numbered and then signed by Alexis Diaz.
The Certificate of Authenticity for this art print is an NFT (Non-fungible token) that is paired with the art print. The art print is actually considered unlockable content from the NFT. The NFT and the art print are paired together and are move valuable together, both digital and physical versions of this artwork by Alexis Diaz.
Alexis Diaz Lithograph "MAGDALENA"
NOT AVAILABLE
SHIPPING: After placing an order, you will receive an email confirming your order and was processed. We ship from Paris using Colissimo International with a tracking number. Once your order has shipped you will receive a second email with confirmation of shipment that includes a tracking number that can be used to track your package all the way to your door. Delivery time for Europe using is normally 3 to 5 days, and eight days for the rest of the world.