concept
art on wood
wine cases
2012 - 2014.
The core concept behind myFINBEC is to share, sharing art, wine and people coming together to enjoy the best things in life. This story begins in 2012 at the Swiss winery Cave Fin Bec, where winery owner Yvo Mathier created myFINBEC and brought eight artists to his winery to create artworks for eight wine labels on a canvases made of stacked wood wine cases. Each artist had 24 hours to paint on the 3 meter by 2 meter wood canvases, and when the eight artworks were finished, they were printed on wine labels. Each of the eight wood canvases was made by stacking 84 wine cases and each of these wine cases would be filled with six bottles of wine from Cave Fin Bec with the artist's wine label. Each of the 672 wood wine cases were a section of an original artwork and sold individually with the wine bottles inside. When someone buys one of these wine and art cases, the original artwork is shared and the wine is shared.
art on wood wine cases
SAINER FROM ETAM CRU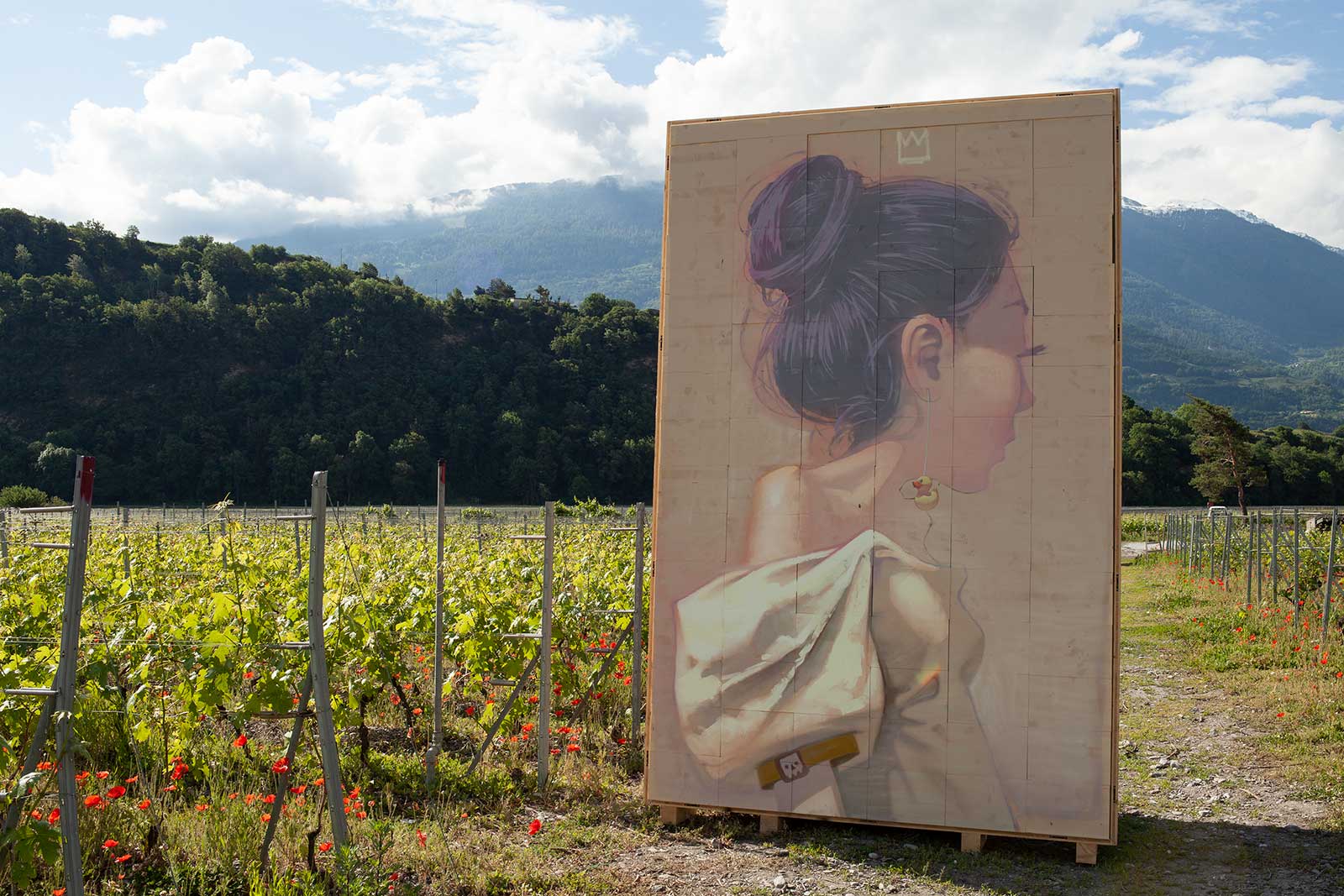 art on wood wine cases
WORK IN PROGRESS BY VHILS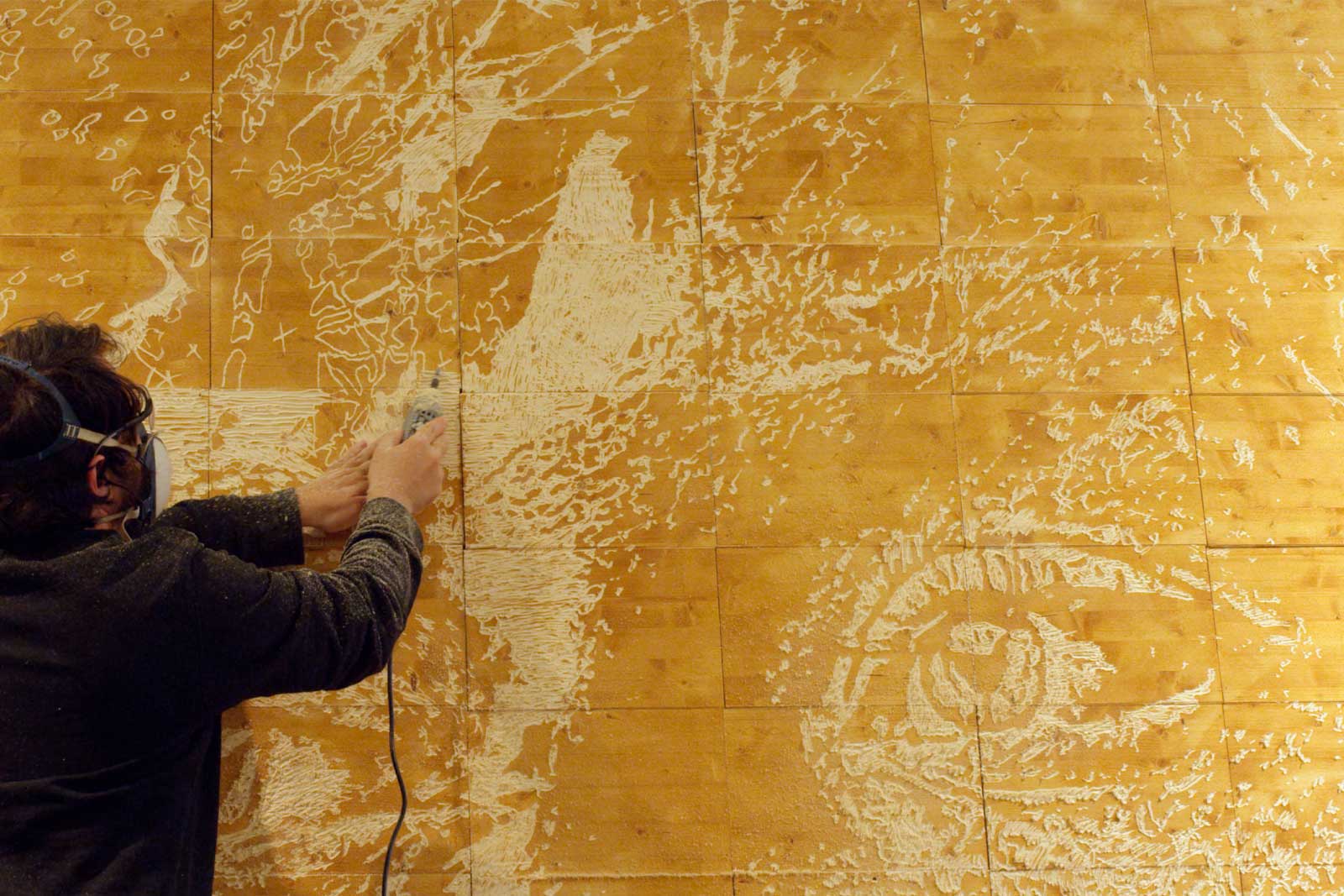 art on wood wine cases
DETAIL ON SINGLE WINE CAST BY HERAKUT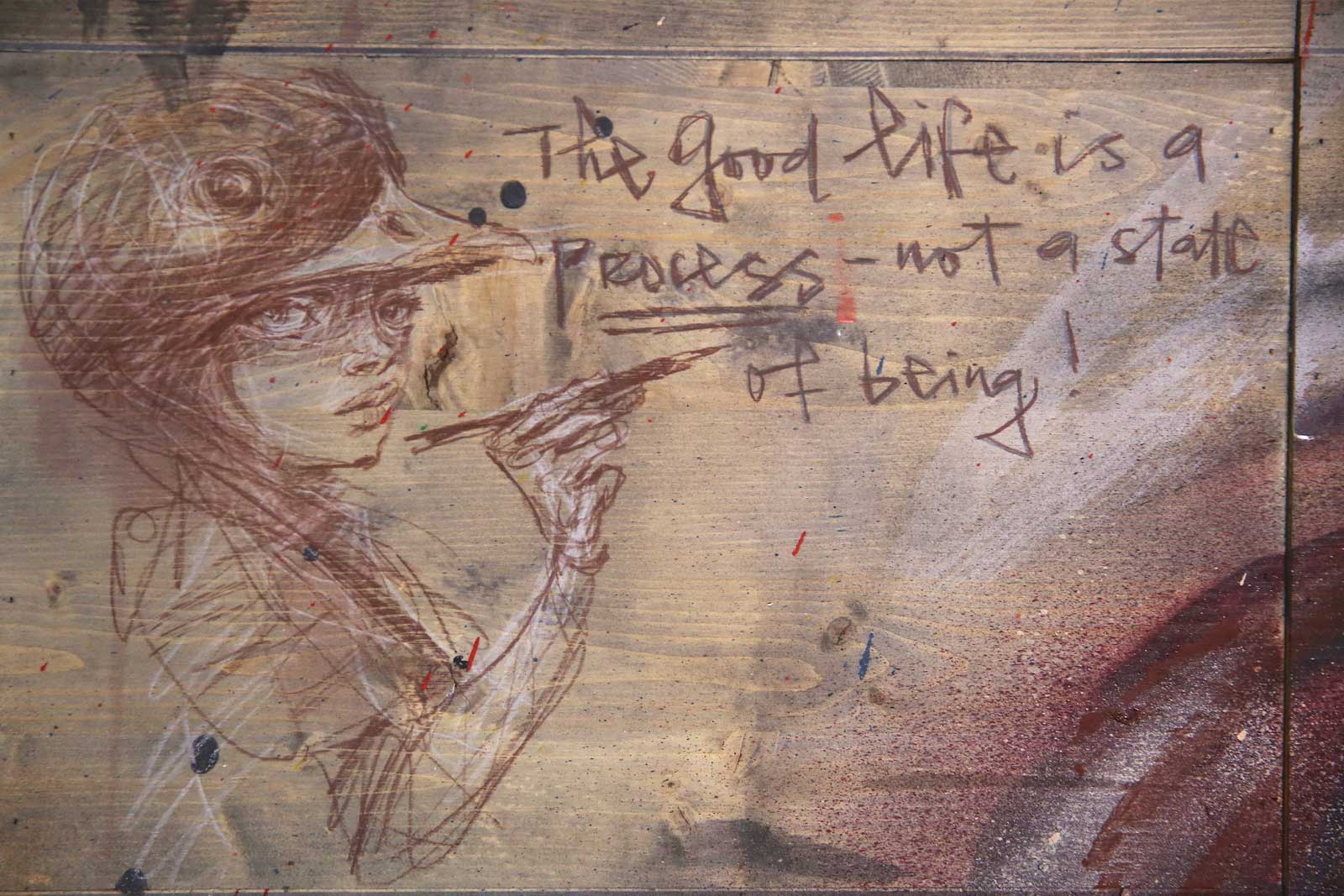 organic wines
The wines that are paired with the artwork from myFINBEC are award winning organic red and white wines from Cave Fin Bec called Domaine Chatroz. Each wine case is a section of an original artwork, and the wine label on the six bottles that go into each case is an image of the entire finished artwork.
video
CAVE FIN BEC WINES & myFINBEC